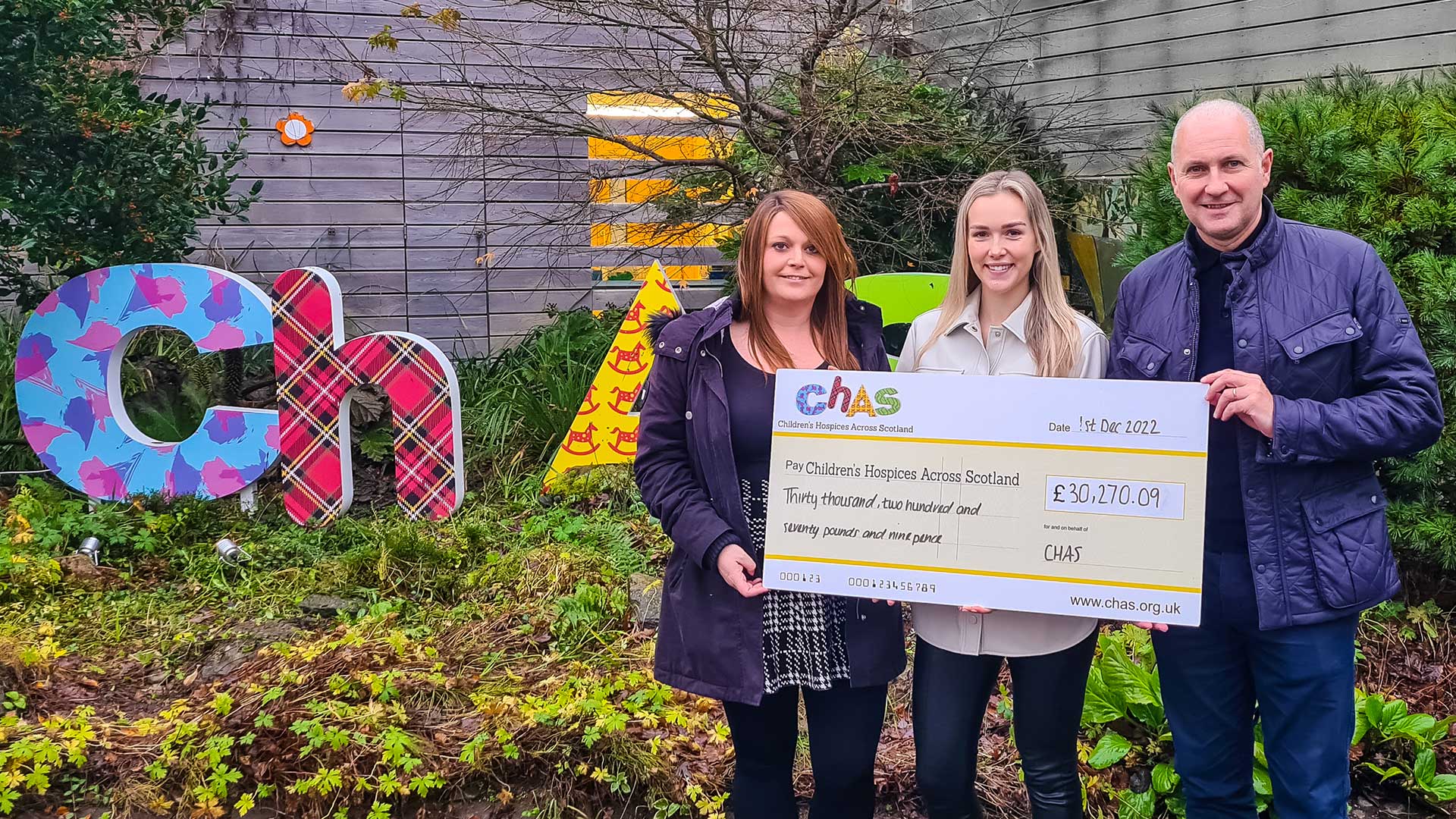 We're delighted to announce that we have raised over £30,000 for Children's Hospices Across Scotland (CHAS)!
Keppie has partnered with CHAS since January 2020, to help the charity offer full family support services for babies, children and young adults with life-shortening conditions. Keppie's efforts will provide enough for two days of care across the whole of Scotland and across every service offered by CHAS.
Keppie began their journey with CHAS at the beginning of the COVID-19 pandemic, which meant adapting to social distancing, not only for the work done at both Keppie and CHAS, but for their fundraising efforts too. Throughout the lockdowns, Keppie's Charity Committee kept the 93-strong team on the ball, with virtual events such as Geeky-T-shirt Day, a virtual Halloween party with spooky quiz, costume competition, Halloween recipes and a pumpkin carving competition, virtual parties, quizzes and bingo for Christmas and Easter, Christmas Jumper Day and the Great Keppie Christmas Bake-off. Keppie also arrange an annual step challenge each January and various sweepstakes throughout the year, with all proceeds going to CHAS.
The Virtual Kiltwalk took place in September 2020, in lieu of the usual in-person events, with Keppie's team of 50 walking a collective 1,732km, across the length and breadth of Scotland! Keppie thoroughly enjoyed their day, so much so that they returned for the 2022 Glasgow Kiltwalk, walking together from Glasgow Green to Balloch Park.
In the summer of 2021, a team of 4 took part on the Cycle for CHAS challenge, covering a combined 1,000km over a 4-week period. Keppie extended this challenge into 2022, with 15 cyclists covering 6,159km!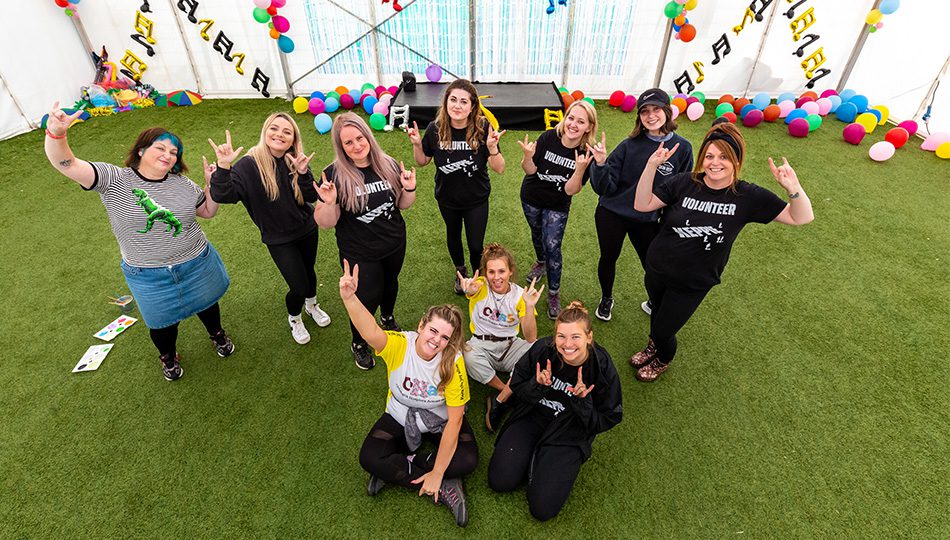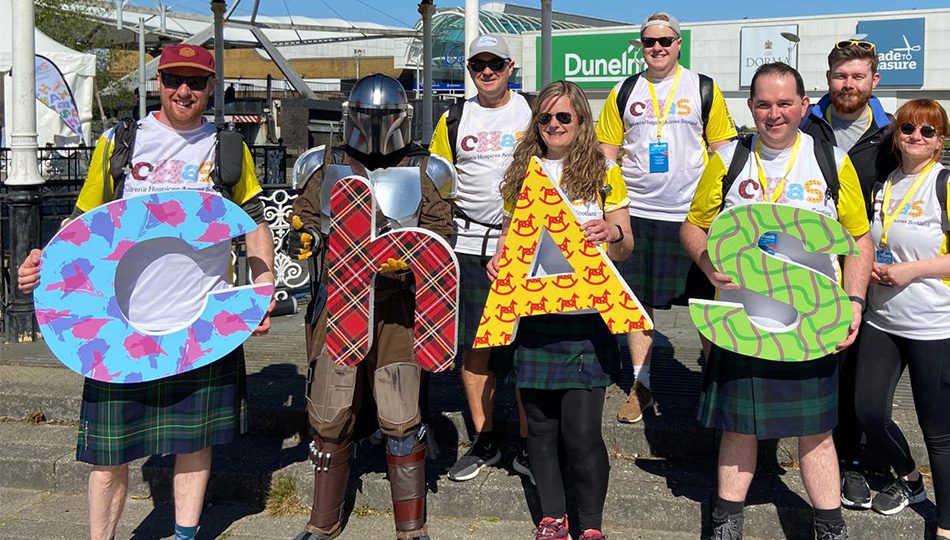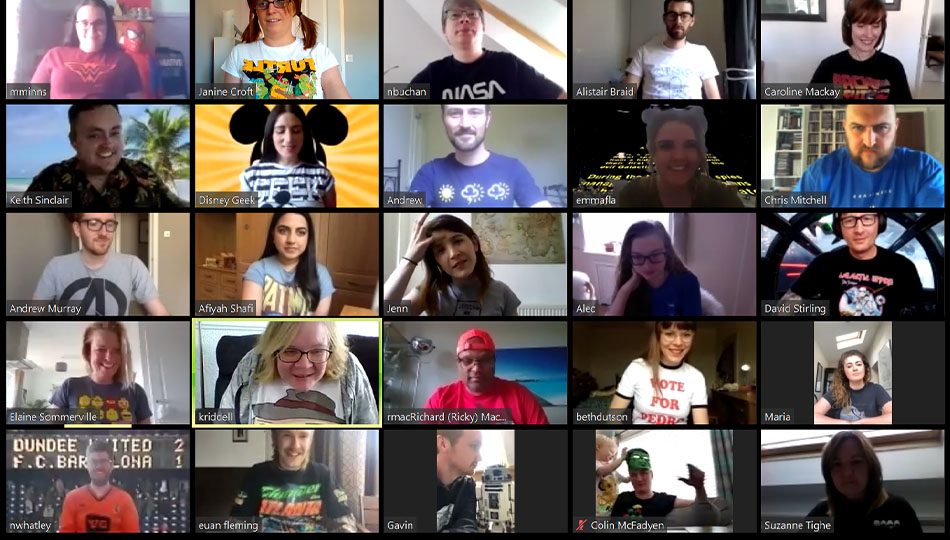 The fundraising landscape was hugely different given the challenges of social distancing, but it also meant that the team were unable, for the most part, to volunteer any time with CHAS at their two hospices. However, some were delighted to be invited to Robin House in Balloch in September, to set up the marquee for the return of their annual Rebecca Rocks Festival, in collaboration with Rebecca Rocks, a charity that provides children at the hospices with the opportunity to attend live music events across Scotland. The team thoroughly enjoyed their day, and their decorating went down a treat! Janine Croft, who heads up Keppie's Committee, also played some live music at the festival with her partner for the children and their families. Janine said "What a fantastic day. It was wonderful meeting some of the families and children after three years of working towards our goal, it's really helped to put into perspective just how needed CHAS' services are, and how much they mean to the children and families they support. The team at CHAS are outstanding, every single one of them is so committed to the cause".
Peter Moran, Managing Director at Keppie said "Over the past couple of years we have been delighted to support the amazing work done by the Team at CHAS working with them to raise £30,0000. Throughout the pandemic we had to approach our fund raising in fresh and innovative ways, having some fun along the way. We are very proud of our Keppie Team effort and very grateful to our own Charity Committee and the Fund Raising Team at CHAS for their passion and enthusiasm to help the children and families supported by the charity. Working with CHAS has been a fantastic experience and we wish them success in all their future endeavors."
Rachael McDonald, Corporate Partnerships Executive at CHAS, said: "We cannot thank the team at Keppie Design enough for all they have done to support CHAS over the past three years! Not even a global pandemic would stop the team from reaching and exceeding the target they set out to make in 2020 – their support is truly going to make the world of difference to the hundreds of children and families across Scotland that rely on our services."