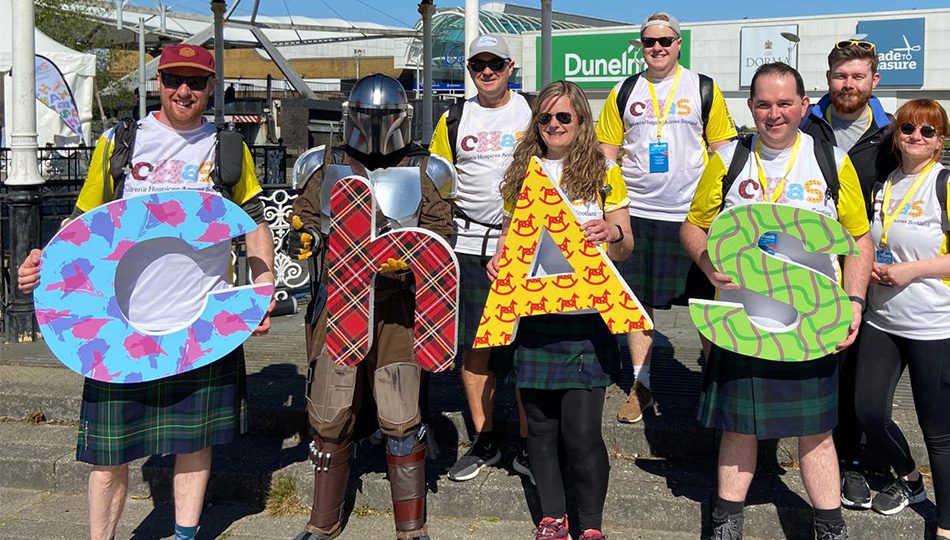 On Sunday 24th April, the 30-strong Team Keppie took on the Glasgow Kiltwalk, in aid of our charity of the year, Children's Hospices Across Scotland (CHAS).
Our team walked to Balloch Park from Glasgow Green (22.7 miles) and Clydebank (14.4 miles) in their finest tartan.
It started off a cold day at Glasgow Green, but we soon warmed up with the sun shining for the remainder of our trek. We stopped at each pit stop, taking in the fantastic entertainment offered by various Charities (shout out to the CHAS team at Clydebank). The atmosphere on the day is electric, so we'd like to say a thank you to all the volunteers for their infectious motivation!
It was a huge achievement by all, so thank you to all of Team Keppie for their efforts (and blisters)!
















Now we've had a chance to (mostly) recover, we'd like to say a huge thank you to everyone who has donated and supported our cause. We've raised a fantastic £4,105 from the Kiltwalk so far, which will be over £6,000 once we've received our 50% top up from The Hunter Foundation.
This brings us over our target for CHAS, through various fundraising events since 2020 we've now raised over £25,000, which will fund two whole days of care across Scotland.
There's still time to donate if you haven't already, Kilkwalk fundraising will end on 5th May: https://glasgow.thekiltwalk.co.uk/teams/TeamKeppie
Until our next adventure..