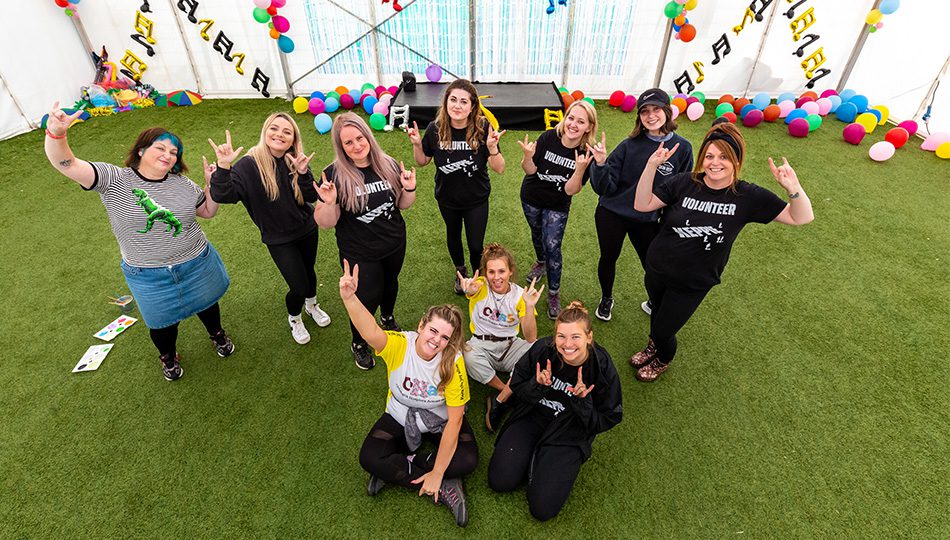 On Friday 9th September, a team of ten Keppie volunteers headed over to Robin House in Balloch to help with the set up for the annual Rebecca Rocks Festival.
Robin House is one of two hospices run by Children's Hospices Across Scotland (CHAS), whom Keppie have been supporting since 2020. CHAS do an amazing job, providing 24/7 care for babies, children and young adults with life-shortening conditions, along with support for their families. So far Keppie have raised over £30,000 to support their cause.
Rebecca Rocks Festival is an annual event held at Robin House (although it made its big comeback this year due to a two-year pandemic break). Rebecca Rocks' aim is to provide Children at Robin House with the opportunity to attend music events across Scotland.
The team were tasked with decorating the marquee in preparation for the festival. As you'll see from the photos, they did a fantastic job!
Janine, who heads up our Charity Committee, was one of the performers on the day along with her partner, and said it was a fantastic day! All of the children absolutely loved the decorating, and all at CHAS thanked the team for their efforts.