Client
London Borough of Bexley / Peabody
Contact
Matt James (Project Manager, London Borough of Bexley)
Dates
2017
Value
£100m
Area
40000 sqm
Status
Speculative
Sectors...
Services
"Keppie were appointed by London Borough of Bexley to undertake a visioning exercise for the concept of a Place & Making Institute in Thamesmead. Working closely with the other core project partners Keppie produced the compelling vision off a future masterplan to explore how the concept of a shared Learning Campus being developed by the project partners could be realised."
Matt James, Project Manager, London Borough of Bexley
A unique building that celebrates place-making
Like many areas of Britain, the social and economic impacts of de-industrialisation impacted on Bexley and forced the consideration of a new, forward-looking identity. The Bexley riverside, including Thamesmead, Erith and Belvedere, was once a vibrant and thriving industrial location. With its rail link to Central London and direct access to the river, Bexley had a strong industrial base up until the mid-20th Century.
From silk printing and leather tanning, to the manufacture of armaments for the First and Second World Wars, Bexley has a long history as a place where people make things. With the availability of land, the proximity of London's vibrant city centre and the connectivity to vital new infrastructure links, a new vision for Bexley is palpable. Keppie were provided with the opportunity to help forge a new identity for Bexley and its wider environment. This new identity would be predicated on Education, partnership, engagement and training, and it will see Bexley become the Capital of the Maker Movement.
The Place and Making Institute will be focus for a vibrant and innovative new Campus which encourages and supports collaboration and engagement between local businesses and the pupils, students and apprentices. Education is undergoing a significant paradigm shift from one where a teacher or lecturer traditionally imparts information, to a new Learning Environment in which the student learns by doing or making. This practical-based approach to Learning is supported by technology and fosters a much higher level of skills that become immediately relatable to the World of Work. In this new paradigm, external engagement with private sector partners and business collaborators is vital, and consequently the new 21st Century Learning Environment needs to become more open, social and agile to respond to the challenge.
The site for the Place and Making Institute sits on the edge of Erith Marshes between Abbey Wood and Belvidere. The land is essentially flat and low-lying; consequently, several natural flood alleviation systems are already in place.
It is also an area of very high ecological sensitivity, and whilst it is recognized that the character of a place is transformed simply by the act of building on it, the design ideas concentrate on ways to sustainably maintain the rich environment and enhance the area's natural beauty and features.
The site is well-served by its existing road infrastructure and our proposals indicated the development of established bus routes and the future provisions for Crossrail which are the stimulus for much of the planned growth in Thamesmead by Peabody.
"Bexley is an amazing place, it's an undiscovered place, it's an untapped borough. And it's important that we don't just kind of generate new communities and new housing but it's important that we provide jobs and training skills, not just for the people in our area but for the rest of London. We think the Place and Making Institute is a fantastic idea. We're proud of the concept we've come up with. We know that when people are making new communities it's not just about building houses, it's not just about brickwork, it's not just about the core skills of construction. It's much more about the place, about the landscape, about the community and about how you put those skills together. We think in one place we can do that and that's why we want to bring these skills together and these professions together in this fantastic institute and we think there's no better place than to have it than Bexley." (Gill Stewart Chief Executive, Borough of Bexley)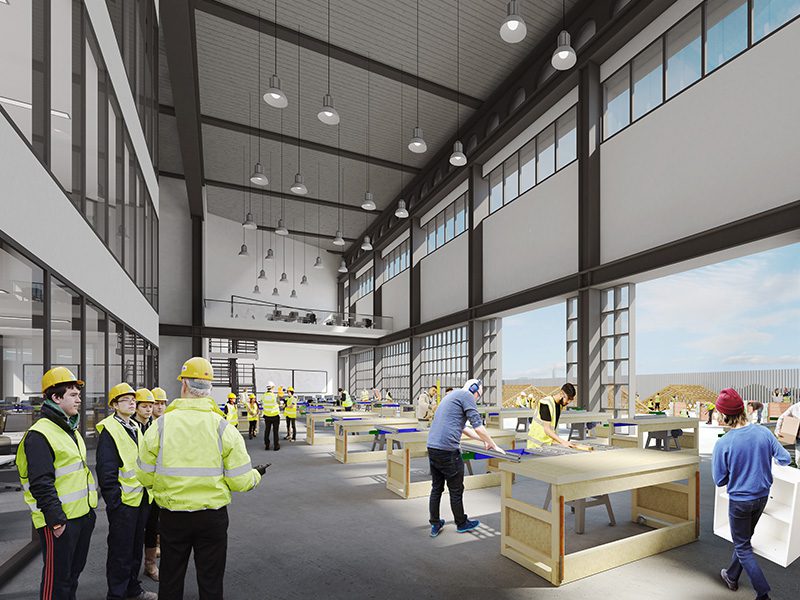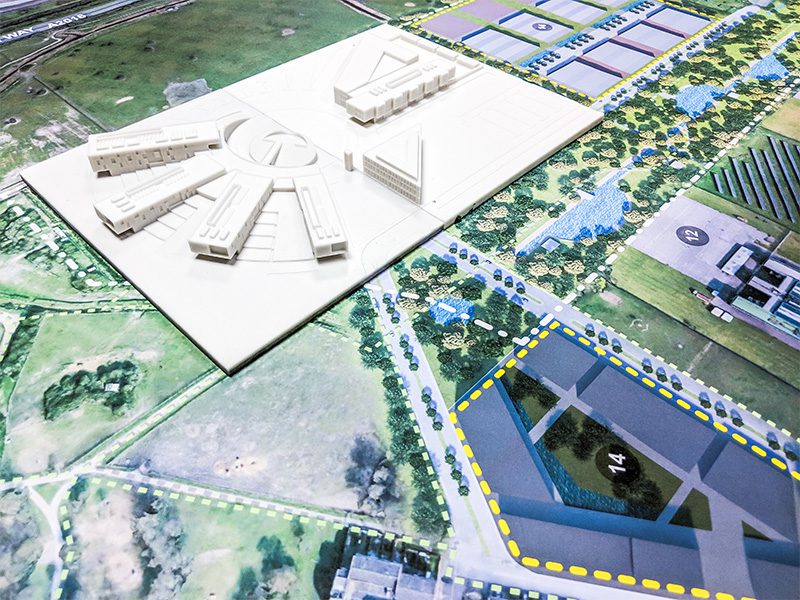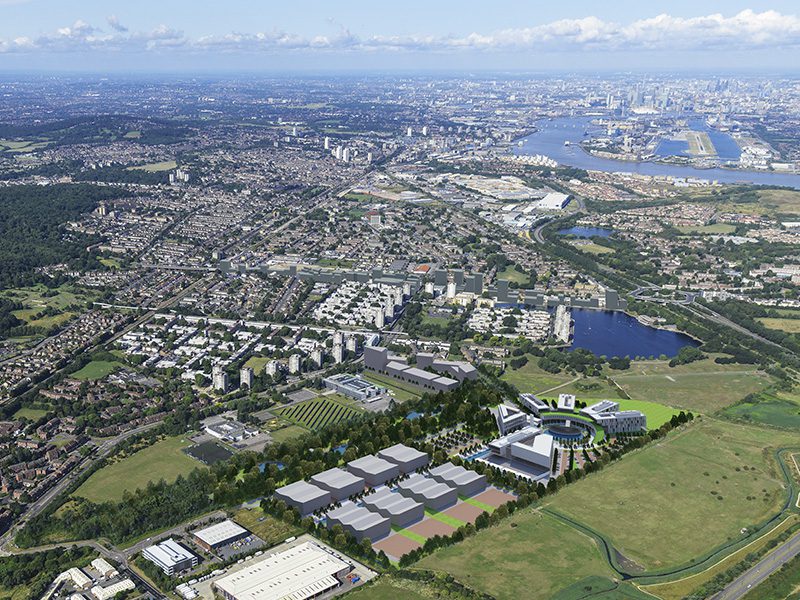 The Place and Making Institute will feature:
A creative Learning Place of Design-related Institutes for 2000 students
A Construction College for 1500 people
A 6th Form College for 500 pupils
An Administrative Hub, and Business Collaboration Spaces
Specific Features of our design – named 'Spiral' – include:
Interconnected Design Faculties – efficiently sharing common flexible accommodation such as lecture theatres, central reception, Library and resource areas as well as Business Collaboration Spaces in a curved building connected to fingers of teaching accommodation.
A Central Administration Hub – housing student support services, nursery accommodation, gym and leisure suites and common restaurants and event spaces to serve the whole campus community.
A potential mix of car parking provision – surface parking, under-croft parking and decked parking solutions have all been considered and all are viable separately or as a combination.
Our Vision was outlined at a major event in London, City Hall. Over 300 invited guests from Industry, Education and Politics attended. The Project was launched the following year at MIPIM 2017.