Client
Scottish Event Campus
Contact
Billy McFadyen
Dates
2013
Value
£125m
Area
25000 sqm
Status
Completed
"Keppie was our first choice when we required considerable technical input to assist us in translating the concept architects' design into detailed technical production information for a number of critical internal packages. Their ability to interpret our needs, relate to the subcontractors along with an in-depth understanding of our requirements and their innovative and pragmatic approach, were essential in the delivery of this project. We are delighted with the contribution Keppie have made to this complex and prestigious project and look forward to working with them again in the future."
Roy Allport, Operations Director, Lend Lease
KEPPIE FORM A SUCCESSFUL COLLABORATION TO HELP DELIVER THE TRANSFORMATIONAL OVO HYDRO ARENA
Keppie were appointed by LendLease construction in 2012 to assist Foster and Partners in the design delivery of the award–winning live entertainment OVO Hydro Arena. The project has stimulated significant growth and regeneration to the nearby Finnieston quarter of Glasgow with over 25 new bars and restaurants opening as a result of over 1.2m annual concert ticket sales creating remarkable footfall to the area. 
Our role on the project was to coordinate several highly complex construction elements, in particular the acoustic plenam ensuring a high–quality sound environment for the many global artists to perform in the venue. To date U2, Beyonce, the Eagles, Lady Gaga, and many more artists have performed in 13,500 capacity bowl shaped area to sell-out crowds placing the venue in the World's top 5 for ticket sales.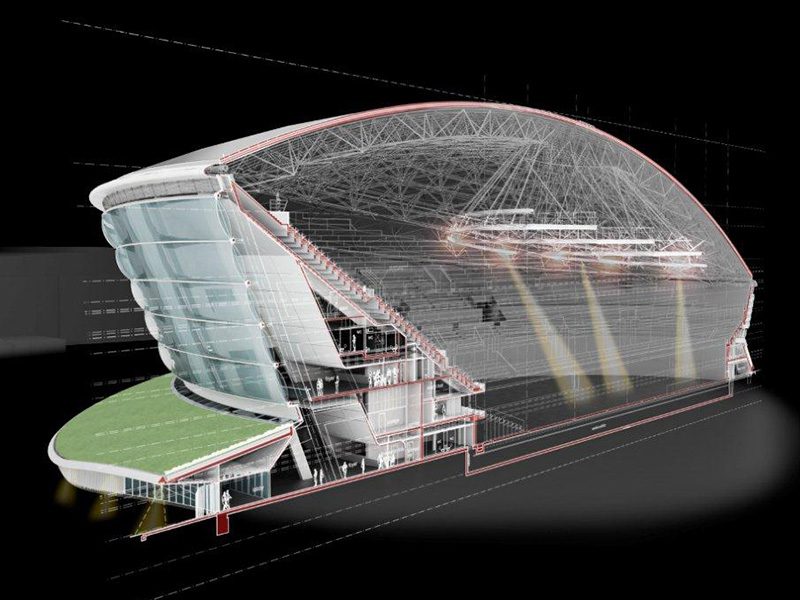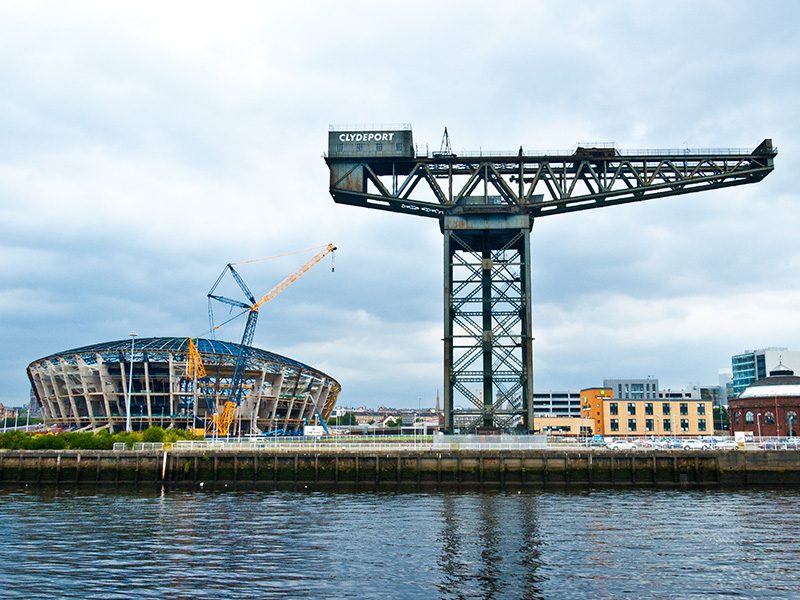 Keppie also assisted in the design of the complex acoustic roof structure , the 3 level concourse and the food and beverage concessions areas, as well as key support spaces, back of house zones and the toilet installations for the futuristic venue. Additional design packages where prepared for many aspects of the building including the hospitality areas and seating bowl. During the infamous fire during construction Keppie greatly assisted the client and construction team with an accelerated release of construction information to ensure progress was maintained. Keppie also pioneered to use of Autocad's 3d Revit program during the project which has become essential for all major project commissions for our practice. 
Our Town Planning business assisted principal architect Foster and Partners in securing detailed planning consent for the project and are currently heavily involved in preparing future strategic plans for the SEC worth over £200m. 
Keppie are delighted to have played a key role collaborating with Foster and Partners in delivering this landmark project that has transformed the West End of the city and now helps deliver over £600m net additional economic impact to Glasgow and Scotland supporting well over 5000 jobs.