Client
Kohler Co
Dates
2000
Value
£9.5m
Area
3190 sqm
Status
Completed
Sectors...
Services
World renowned hotel in the home of golf
Kohler Co, the renowned owner of The Old Course Hotel, St Andrews, appointed Keppie to work and extend the world famous golf resort hotel.  It's fantastic location adjacent to the 17th Road Hole makes it one of the "must stay" leading European golf resorts. The brief was to extend the hotel to offer further accommodation, with the tightest of constraints imposed by the site's proximity to the Old Course itself and the restrictions imposed by the Links Trust.   This was to be a long and complex development process rarely is the trajectory of a wayward drive a prime consideration in the arrangement and scale of a building!
Having undertaken community consultation throughout the design process, Keppie developed the 2 storey extension to the existing hotel which created an additional wing accommodating 18 luxury suites, all with the sought-after Old Course views.  The suites were designed with a new, high quality and comfortable stylish interior language which was then used throughout the public areas at ground floor level.   Interior design solutions were looked to define an approach which could be rolled out in phases around the floors of the existing hotel which adopted a traditional approach with a contemporary slant, whilst maximising quality and luxury.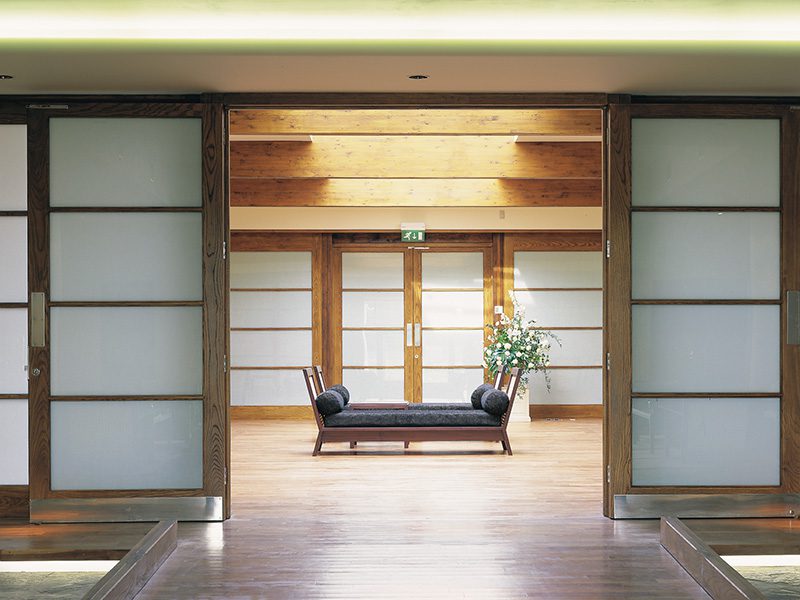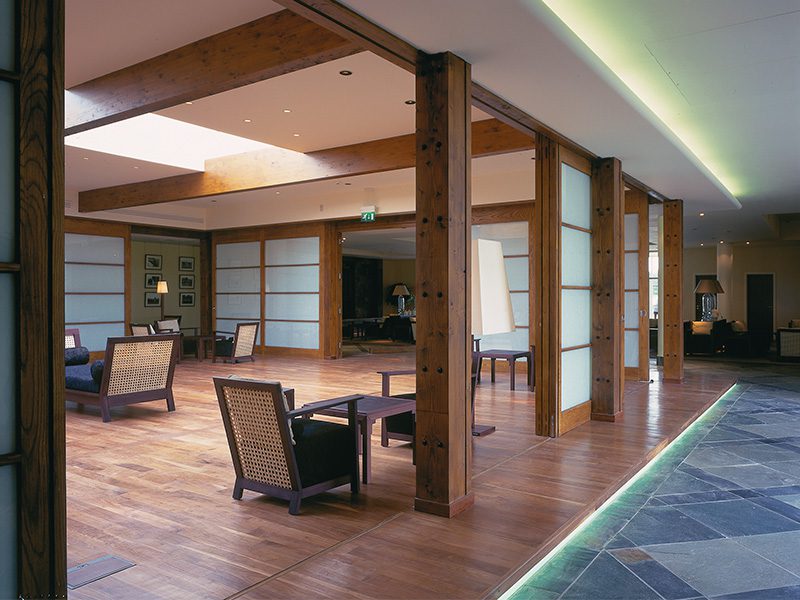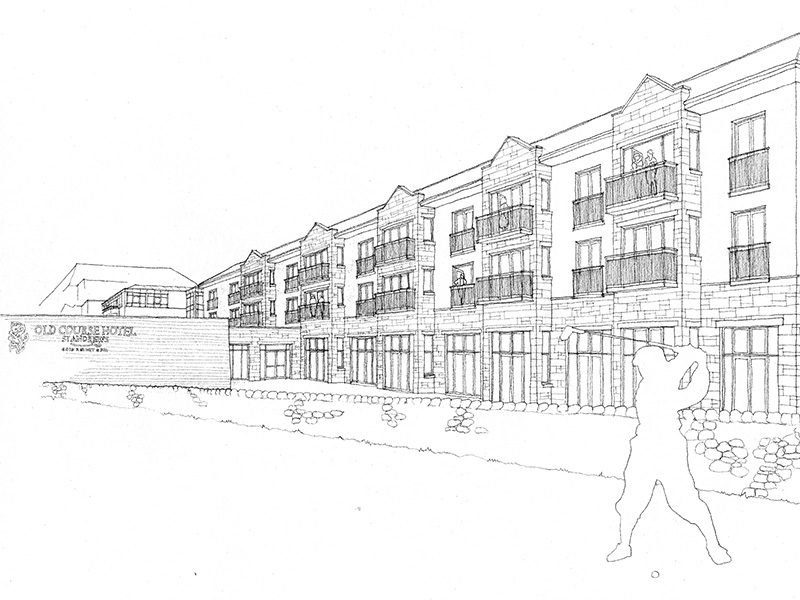 Extension to the luxurious SPA facilities were also a key of the brief, which included increasing the existing pool size and the development of a hydrotherapy suite along with both wet and dry treatment areas, all to satisfy the 5 star quality and guest expectations.
The development challenged our visionary skills as the additional accommodation could easily have ended up adjunct from the main building. The newly created suites offer the pinnacle of luxury and have become the chosen sanctuary of many of the world's top golfers. The extension to the hotel retains a timeless style and continues to be popular with guests and golfers from all over the world.