Client
McLaughlin & Harvey / Ayrshire College
Contact
Michael Kieran, McLaughlin & Harvey
Dates
2016
Value
£53m
Area
19255 sqm
Status
Completed
Sectors
Expertise
Team
"The vision for the new campus was a building that hugged the community, delivered the flexibility and functionality required for innovation in learning and teaching and provided social spaces for learning. This vision is now a reality and the word used by most people to describe the building is "Wow". The building is helping us to deliver the College vision of raising aspirations, inspiring achievement and increasing opportunities, and will support hundreds of thousands of students over the next 25 years."
Heather Dunk, Principal & Chief Executive, Ayrshire College
Awards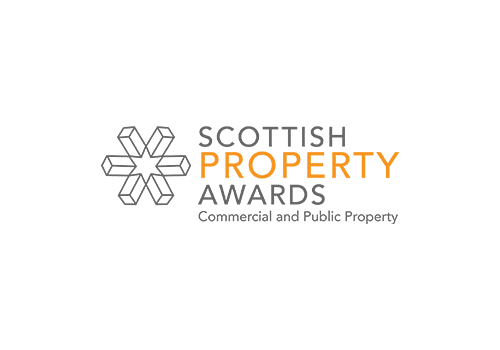 Scottish Property Awards 2017
Architectural Excellence Award (Public Building) – Finalist
UK's most sustainable further education campus
The site of the new college sits adjacent to the town's railway station, occupying approximately 10 acres of land previously forming the Diageo/Johnnie Walker Bottling plant to the north of Kilmarnock town centre. The new campus for Ayrshire college has become an exemplar for 21st Century education as well as a catalytic vehicle for regeneration of the north of the town.
The College's vision from the outset was to provide a 'beacon for learning and regeneration which is fully accessible to all'. The new £53m education facility for Ayrshire college provides state of the art teaching and learning facilities signalling the largest single public investment within Kilmarnock. The new facility opened in October 2016. The project achieved BREEAM Outstanding post-construction, having secured this at design stage.
The project brief called for a new functional, flexible and energy efficient learning environment, providing a high quality, clearly distinguishable and architecturally recognisable facility for the College as part of the new campus. Energy efficient design was a primary focus of the brief requiring a BREEAM excellent rating post construction.
Additionally, the client's vision anticipated an inclusive, welcoming building that promoted a range of collaborative and interactive learning experiences. As part of our role in the project, Keppie worked with the client/ local Authority and local businesses to promote INTERACTION; an interactive learning opportunity for local schools to propose design ideas for a curriculum resource area in the building.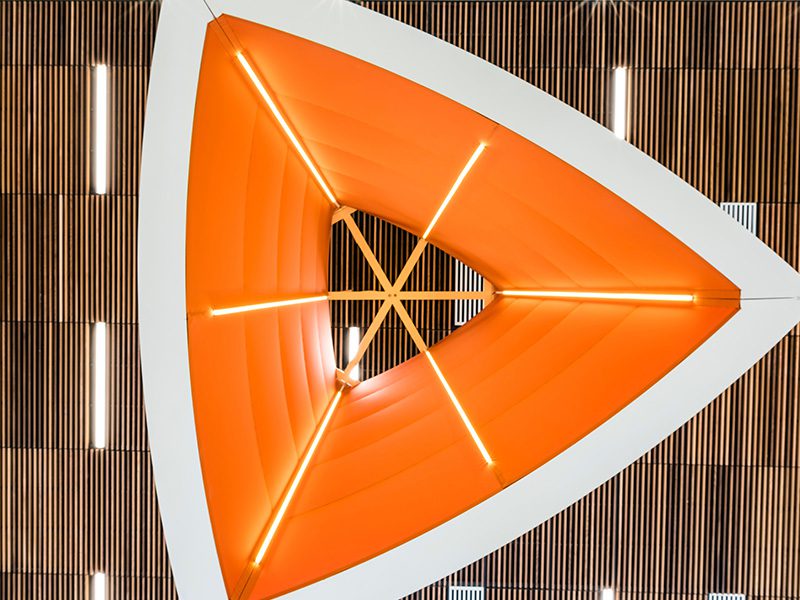 Cumnock Academy – the winning school worked with the team to develop the furniture design from concept through to the final installation.
The new college accommodates around 5,500 students, providing a range of standard teaching environments (split between formal and informal teaching spaces) together with highly specialist mix of technical workshops and high-end commercial type shop environments. The core spaces are based around a central hub of informal social spaces forming the heart of the building.
Since opening, the building has fostered a very high level of entrepreneurial activity that is core to the curriculum being delivered. This might be best described as students learning in a 'live client' environment.
The best examples of this are found in the hair and beauty salons which are open to the main public space in the building. Students here deliver services direct to the public as part of their coursework. A fully functioning restaurant – Salt & Pepper – delivers fantastic cuisine prepared and served by students from the Catering Faculty.
Employability is the key aspiration for all Colleges but the achievements of Ayrshire College from their new Campus building are outstripping expectations. We believe the designed environment is playing a large part in that shift, as it exemplifies and directly promotes collaborative learning and a partnership philosophy with industry.