Client
Abstract (Cornwall) Ltd
Contact
Mark Glatman (Chief Executive)
Dates
2014
Value
£70m
Area
27870 sqm
Status
Completed
Sectors...
Services
"This has been an outstanding job. Thank you all at Keppie for your commitment and hard work. The buildings look great and it is a huge testament that this project has worked so well in spite of the absence of occupier direction for a significant proportion of the project. I am particularly pleased with the safety records."
Mark Glatman, Chief Executive, Abstract Properties
Awards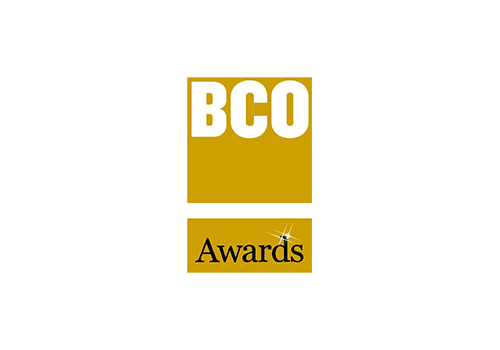 BCO Awards 2016
Best Corporate Workplace, Scottish Region – Winner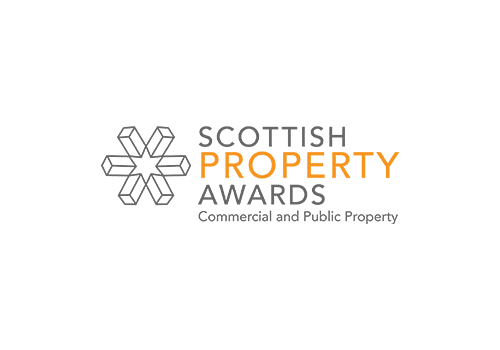 Scottish Property Awards 2016
Architectural Excellence in Commercial Buildings – Highly Commended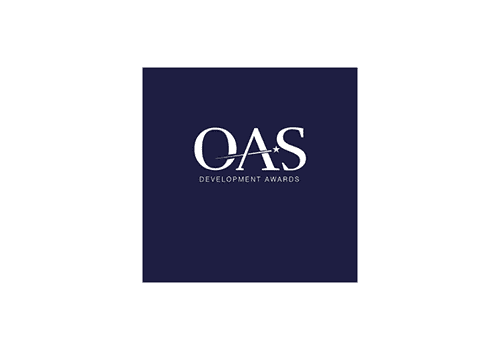 Best Development Outside London
Commended
Award winning office campus
Keppie were appointed by Abstract Developments to create a state-of-the- art workplace for leading Norwegian Oil and Gas Company Aker Solutions. The company had 3000 staff located in various buildings in the Aberdeen area and wanted to centralise all staff within the new building.
Keppie collaborated with Oslo based architect DARK throughout the early stages of the project with the main aim to capture the new Aker DNA Office standards and create the leading workplace in the city . The project also provided a catalyst for the inception of the 1million sf Aberdeen International Business Park (AIBP) next to Aberdeen Airport.
The building comprises of three connected four storey pavilions arranged around a central courtyard forming the gateway to AIBP. All visitors and collaborators enter from the shared surface courtyard with staff and contractors entering via the East and South entrances. The 2000m2 open plan flexible column free floorplates of each building have a central atrium and break out zone around each core. The flexible Floorplates allow a range of fit out arrangements with a demountable partition zone to cater for the various layout requirements of teams and contractors. The additional amenities created within the layout sets the building apart from other workplaces in the city with a Café, Restaurant, Pizza oven, Juice Bar, Medical Suite, Gym, Squash Court, MUGA, sports hall, BBQ Area, Putting Green and Staff Creche.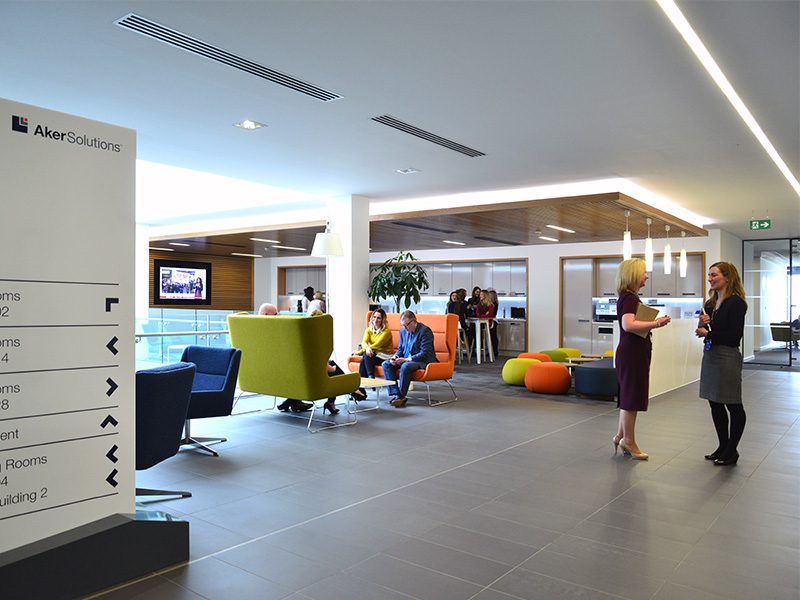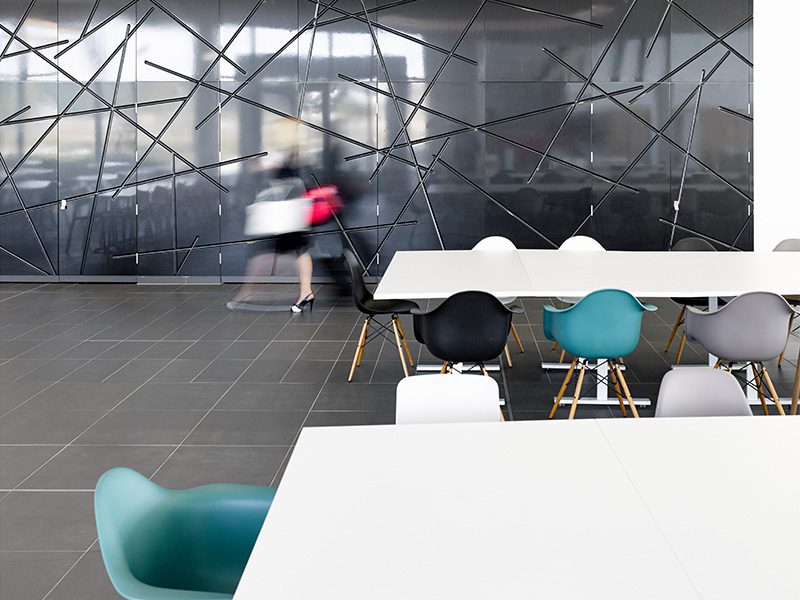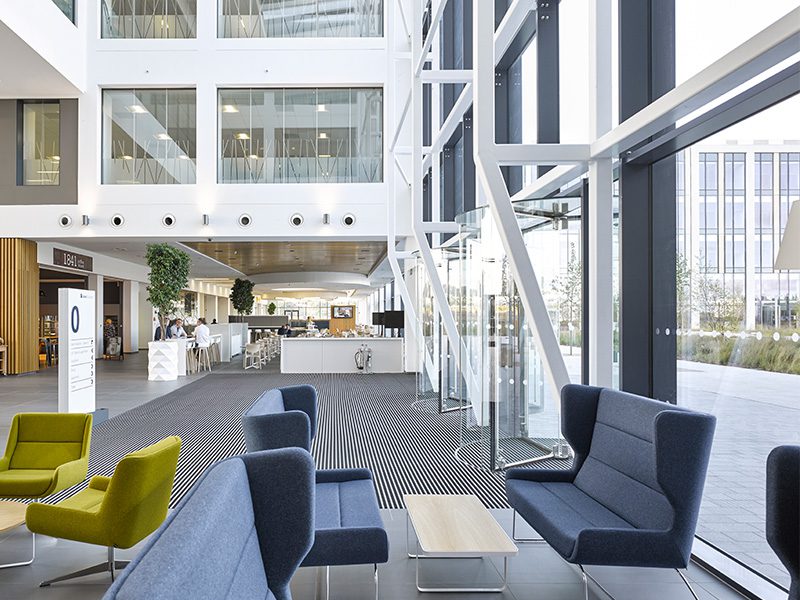 Around 1200 car spaces are arranged with a screened deck, with bicycle racks and service/plant buildings discreetly located within the structure allowing a generous soft landscaping area with a running track and water feature to be incorporated into the site. The new campus has completely r ejuventaed the workforce for Aker and has greatly improved the morale, staff retention and productivity.
The building envelope design reflects the precision engineering ethos of Aker with its rigorous detailing and understated timeless cladding and curtain walling design and this design has won numerous design awards including the British Council of Office Best Delivered Workplace following its completion. This Transformational projects has set a new benchmark for quality in the City and has been warmly received by the company and the Oil and Gas Community.