Client
Hampden Park Limited
Contact
Peter Dallas (Managing Director, Hampden Park Limited)
Dates
2018
Value
£100m - £812m
Status
In Design
Keppie help keep the beautiful game at Hampden
In September 2018, the decision facing SFA Board members – to remain at Hampden Park, or to relocate to another home in a different city – was fundamentally about control over the organisation's future; its plans, opportunities and identity. As the leaders of the team promoting Hampden, our central message was clear: the potential to develop a customer-focused interface through the implementation and ownership offered by a fully connected digital campus would not exist as a tenant of another stadium regardless of how accommodating the landlord could be. Similarly, the development of the game, the organisation and the integral relationship with its patrons would not develop positively without the unambiguous focus of a nationally-recognised home of Football.
We argued that ownership changes the game. It offers control. It removes the inevitable compromises that would otherwise have to be made. Our longer-term ambition for Hampden – The Vision – was predicated on two equally balanced characteristics: commercial pragmatism and inspirational creativity.
The revitalisation of Hampden Park remains an intriguing opportunity. It is a complex and sometimes contradictory consideration. Throughout its long and notable history, the stadium has meant so much to so many; its famous 'roar' revered in every nation that football is played. Yet, the perception of a poor fan experience is one that typifies the stadium's present-day reputation.
Our new vision for Hampden Park was founded upon a modern recreation of that spine-tingling atmosphere, and the building of excitement and anticipation that begins well in advance of the first whistle. One that makes people fall in love with the game again.
We proposed that the future Hampden Campus could be a visionary, innovative and inspirational Education-based initiative. The promotion of a new identity; one with the widening of opportunity for young people looking to a future in all aspects of sports development at its core. The Hampden Campus as a world-renowned Centre for Sporting and Educational Excellence is a very tangible and persuasive one.
Our Vision was directly aligned with – and informed by – the SFA objectives to:
Grow the Game
Drive on-field Performance
Maximise Revenues
Increase Diversity
Engage with the Community
As a lightning rod for local regeneration and national pride, there are few catalysts as politically positive or as socially attractive as Education. The regional Further and Higher Education institutes are now aligning themselves to notable organisations with significant profile in new engagement and partnership ventures. With the control of a Hampden Campus secured, the SFA are in a perfect position to develop the Vision based on:
A vastly improved fan experience
Improved transport and accessibility strategies for events
Better optimised accommodation within the stadium
A consolidated, coherent and vibrant public realm
A long-term visionary road-map to the development of a world-renowned Sports and Education Campus and…
The universally recognised home of Scottish Football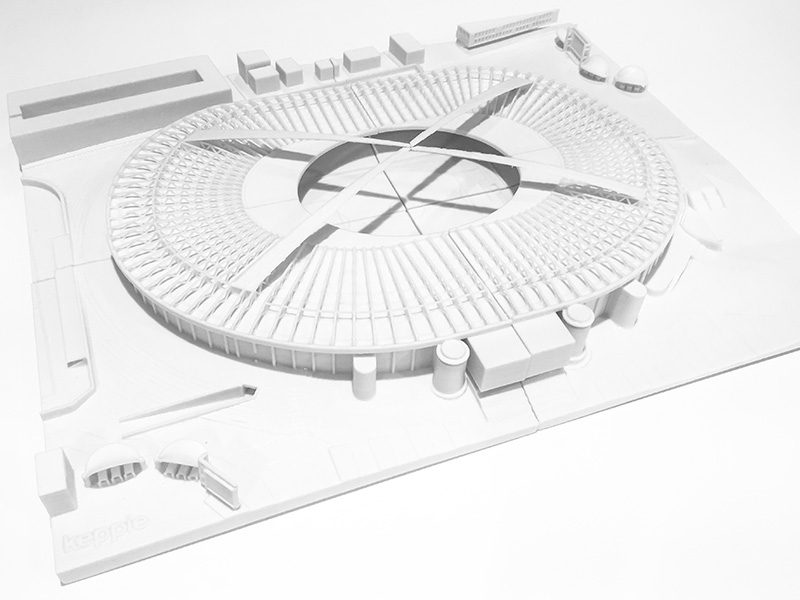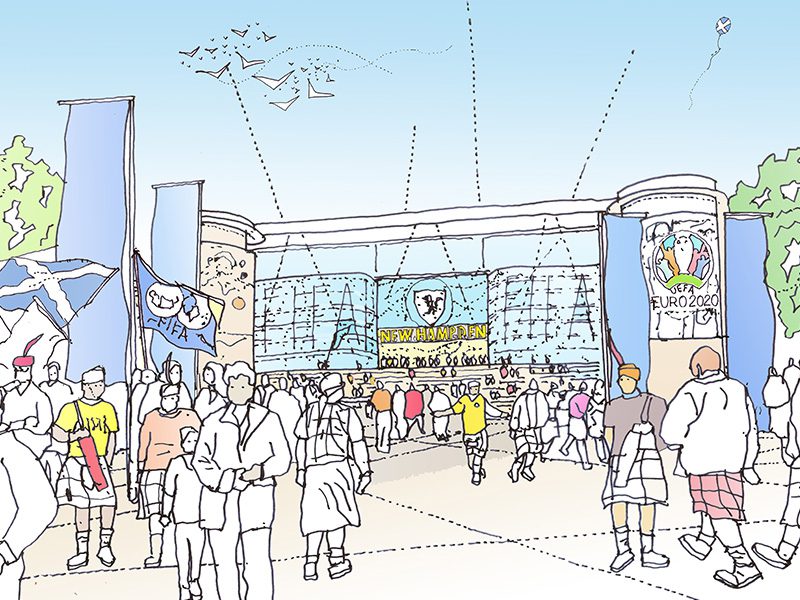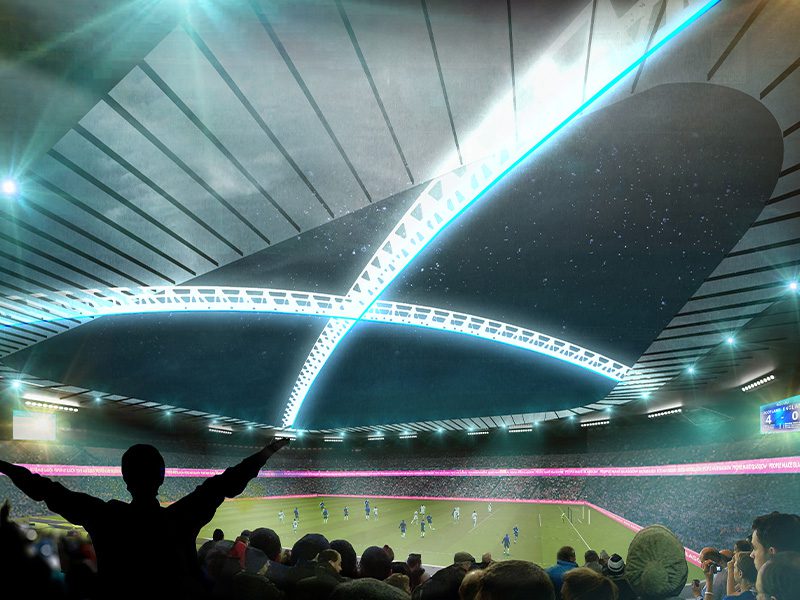 Our proposal was explained in two distinct timelines: A 'Base Case Model' which described the city-wide and Stadium improvement plans up to August 2020, and a 'Future Vision' which indicates an innovative, vibrant and sustainable Campus to be delivered over a subsequent 20-year period up to 2040.
Hampden Park is an extremely important landmark within the city. Beyond the emotions and nostalgia that the stadium represents, it has always been a recognised focal point for the game itself. As a location for football matches and cultural events, it is crucial to the local and wider city economy.
Our Vision for The Hampden Campus describes its potential to become a significant catalyst for regeneration within its immediate context, transforming the nature and identity of the community it is a central part of.