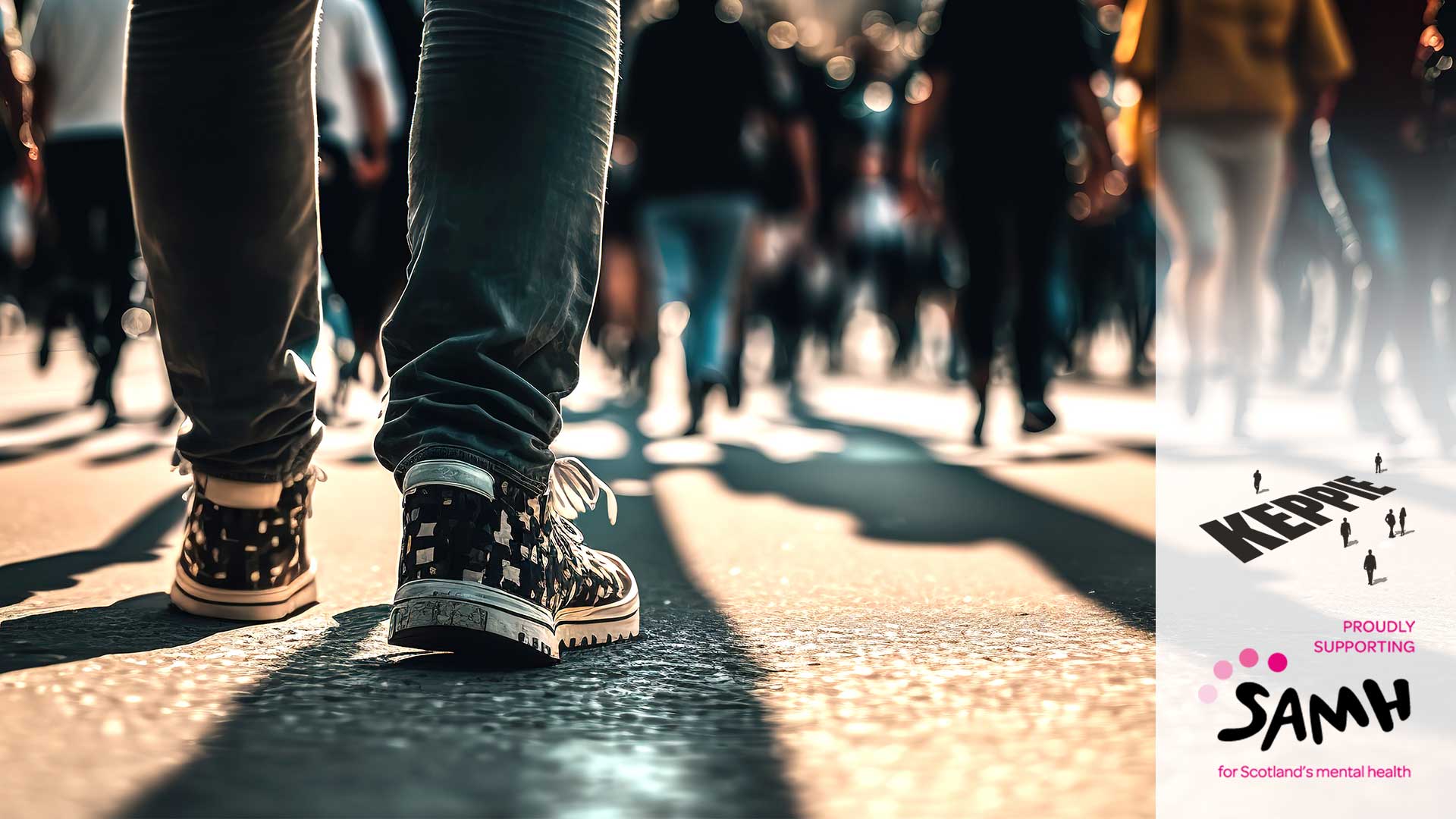 As part of our fundraising efforts for SAMH, we organised the Keppie Step Challenge, a winter fundraising event which has become something of an annual occurrence at Keppie in recent years. This year the challenge took place over a 6 week period from mid January to late February, with the goal for each participant being to complete a minimum of 70,000 steps per week. In previous years this has proved to be a good fundraising opportunity but importantly also promoting positive physical and mental wellbeing by encouraging staff to stay fit, active and healthy.
As an additional incentive, prizes were up for grabs – for the person with the most steps overall, and for as the most steps undertaken in a single day. As usual, the challenge brought out everyone's competitive streak, with some impressively high totals recorded across the 6 weeks. In the end, Jamie Laurence took both prizes, with over 700,000 steps completed in 6 weeks and an eye-watering high total of over 58,000 steps recorded in one day. Well done Jamie!
A total of 25 Keppie staff took part in the challenge, each paying an entry fee of £10, plus an individual £2 'penalty change' for any week where the target of 70,000 steps per person was not achieved. This has resulted in a total of over £300 being raised for SAMH – a magnificent effort from all who contributed. Well done everyone!
You can find out more about this great charity and sponsor us by visiting our dedicated JustGiving charity page