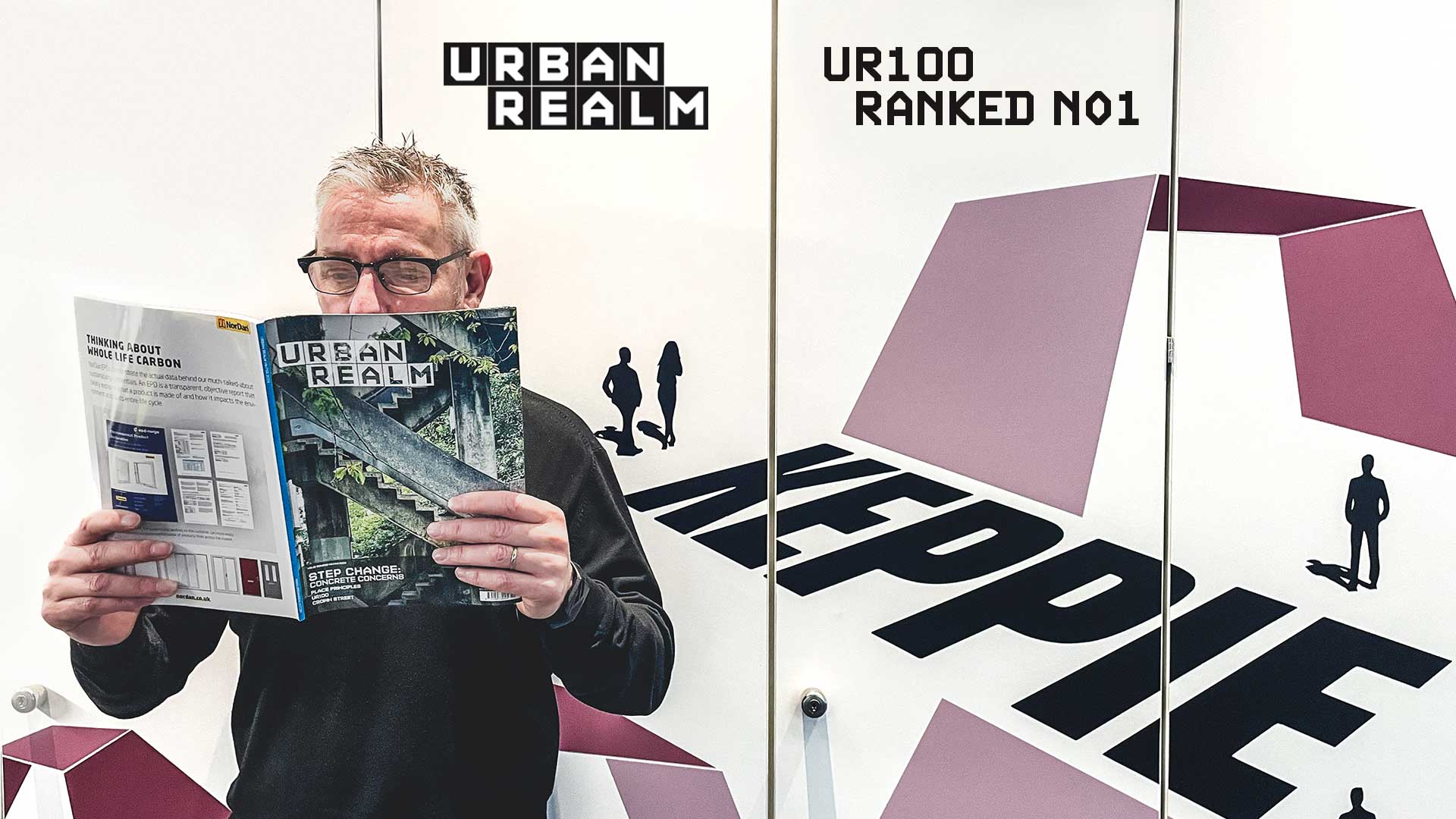 What a great start to 2023! Keppie is delighted to be recognised by Urban Realm as No 1 Architect in Scotland, leading the UR100 list.  Our design director, David Ross, gives his thoughts on the current state of the profession heading into 2023 and what motivates him!
What motivates you to get out of bed in the morning?
Despite advancing age making the physical act of it more and more demanding, it's the same things as when I first qualified as an architect with Keppie over 30 years ago. The opportunity to collaborate with inspiring, talented colleagues and enthusiastic clients on significant projects at home and abroad that make a positive difference to people's lives. The promise of an unexpected phone call that takes us somewhere new and exciting. The immense pride in being one of the custodians of a practice with such a remarkable heritage, and in sharing the responsibility for ensuring it continues to prosper.
Is architecture as a profession headed in the right direction?
There's been a certain 'in the gutter but looking at the stars' association to architecture in the UK during the last few decades. It's a profession still struggling to address a negative perception of declining worth reflected in procurement strategies and fee levels that often marginalise our value. Yet its heart remains in the right place. Developing ideas and solutions to reduce environmental pressure on the planet is simultaneously the biggest challenge and the greatest opportunity for the profession to reclaim its diminished status. In that pursuit, I hope we don't lose the balance between optimistic dreaming and pragmatic thinking.
Does Scotland lack a global architectural standard bearer?
That I can't automatically name one would suggest yes. But it depends on what emblem the standard is bearing. Scotland has several individuals and organisations doing great work in ensuring that the built environment is as well considered as possible. But the feeling remains that it's politically expendable. The vision of a culturally rich, diverse, characterful Scotland should be a central pillar of our political and professional identity. Perhaps a standard bearer with influence and status strong enough to have a significant, lasting impact on policy? If we were able to evidence that success at home, it would register globally.