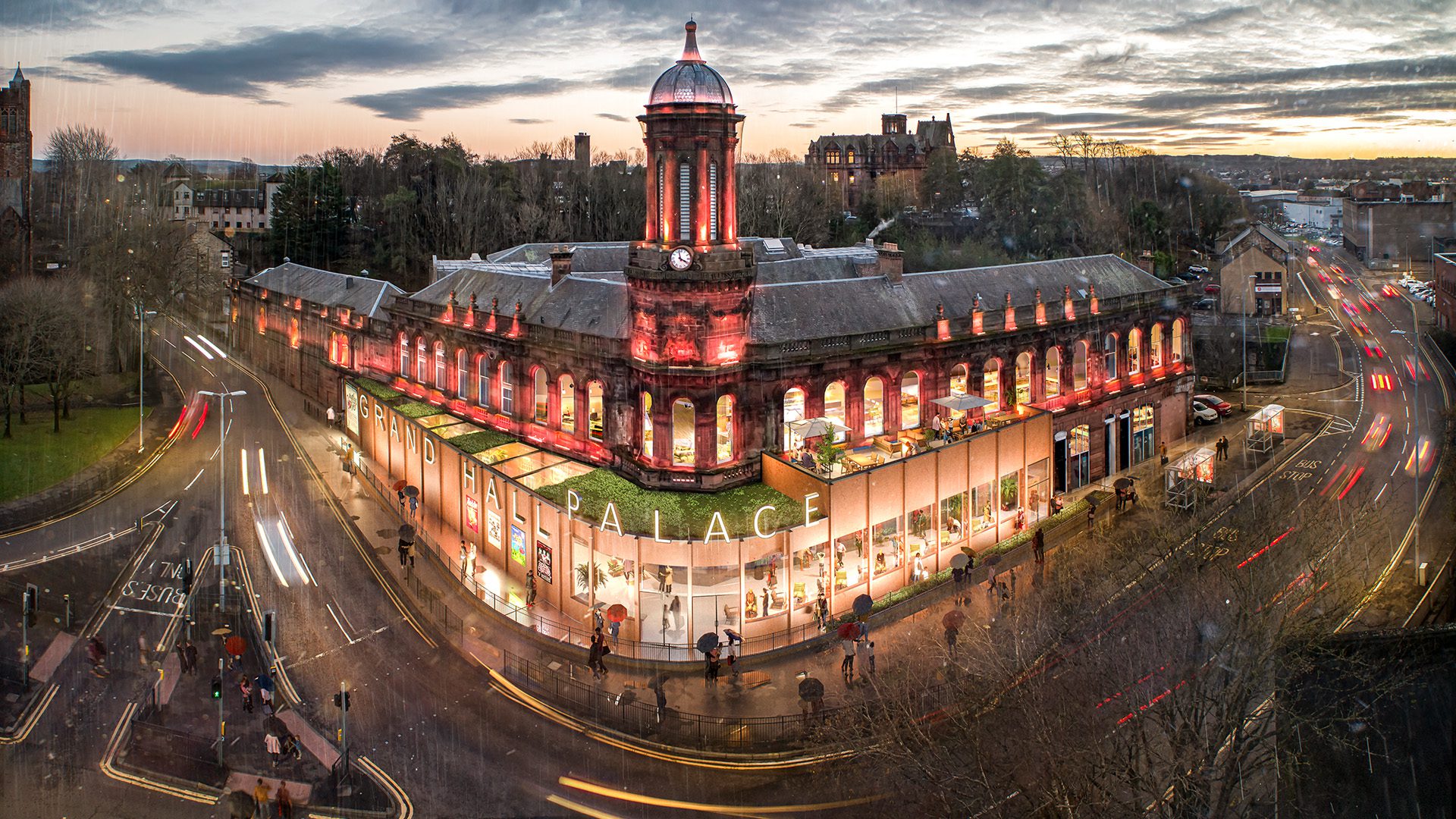 We are absolutely delighted for our client East Ayrshire Council/ East Ayrshire Leisure on successfully securing £20m of Levelling Up Funding to deliver the Cultural Kilmarnock project. The proposals comprise; the development of a new cultural park for the town including the sensitive refurbishment, modernisation, and extension of The Palace Theatre & Grand Hall – as an initial phase and catalyst for wider improvements, the creation of new public realm/ active travel/ wayfinding links within the cultural park, and improved connections to Kilmarnock Water and the town centre.
Keppie Design has provided architectural and masterplanning services for this impressive, large-scale project and we look forward to continuing to assist the client team on delivering this exciting and transformational project.
The securing of funding for the project will support the long-term economic viability of The Palace Theatre & Grand Hall and Dick Institute, preserve the viability of important listed buildings for future-generations, make the cultural and 'events-focused' offer more prominent in Kilmarnock and East Ayrshire, with an overarching aim to bolster footfall, dwell-time, local expenditure and improving the vibrancy and vitality of Kilmarnock town centre.
CLIENT – East Ayrshire Council/ East Ayrshire Leisure
DESIGN TEAM – Faithful + Gould, Keppie, Wardell Armstrong, Struer, RSP, Float Digital
FIND OUT MORE – https://www.keppiedesign.co.uk/project/cultural-kilmarnock/