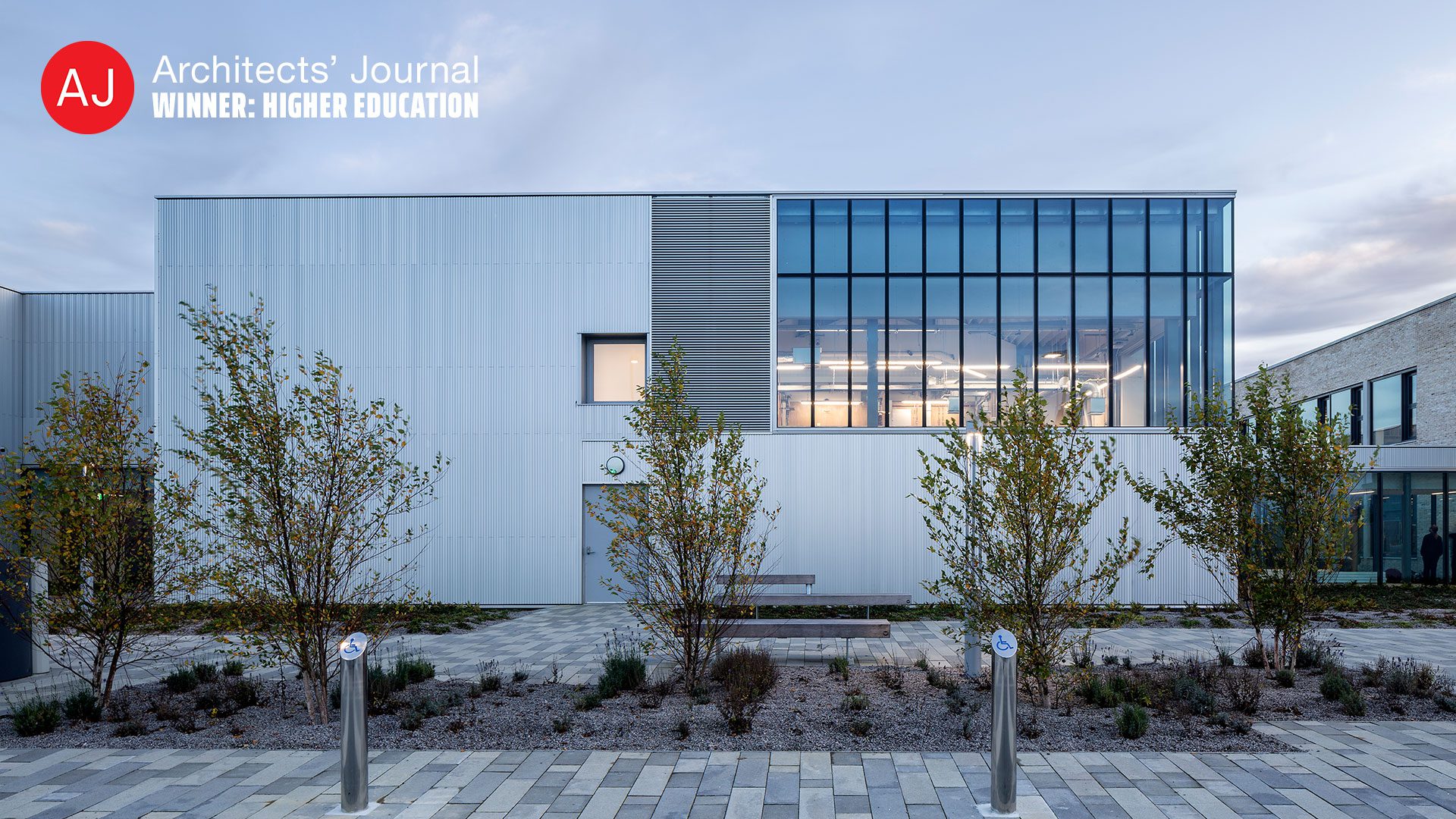 The new £78 million Falkirk Campus has won the Higher Education category in Architects' Journal Architecture Awards 2021.
Delivered by Keppie Design (Designed by Reiach and Hall Architects), Falkirk campus represents Forth Valley College's headquarters, completing the College's ambitious £128m estates programme. The 21,000m2 campus provides a blend of innovative learning spaces throughout incorporating the latest teaching technology, combined with training facilities for Science, Technology and Engineering whilst also providing a Centre of Excellence for Sport.
This AJ award is a reflection of the commitment shown by both the Design and Delivery teams working together in a collaborative process from the outset to realise the College's vision for a truly first class education facility.
The judges as a whole felt a remarkable level of quality had been achieved on the tight budget.
Ken Thomson OBE, Principal of Forth Valley College, said: "We are delighted that our new Falkirk Campus has won yet another prestigious award – the AJ Architecture Awards Higher Education prize. I remember meeting the group of judges when they visited in the summer and I could tell they were very impressed with the building and its adaptability. Winning awards like this justifies all the hard work and planning that has gone in to making our new HQ a reality – it truly is a fabulous community asset.
Delivery Team Credits:
Keppie Design, Balfour Beatty plc, Wardell Armstrong, KJ Tait Engineers