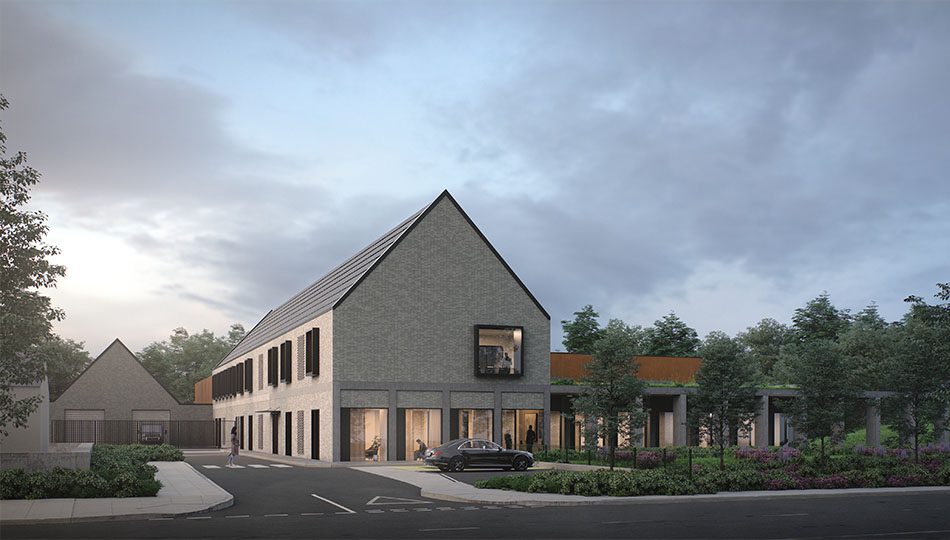 Keppie have submitted a Planning Application for The North East Scotland and Northern Isles Integrated Mortuary,  in Aberdeen.
Development of the new facility will result in the replacement of the two existing Aberdeen based mortuaries with a purpose-built state of the art facility. This new facility will be operated as a single integrated multi-partner, multi-purpose mortuary serving all providers including NHS Grampian, Aberdeen City Council, Aberdeenshire Council, Moray Council, Orkney and Shetland Island Councils, the University of Aberdeen, Crown Office Procurator Fiscal Service and Police Scotland.
The services located in this new integrated mortuary will not only ensure clinical accreditation through compliance with all technical and clinical standards but also deliver an innovative design that will meet expectations of the bereaved, provide dignity for the deceased, support growth in the scope and nature of locally delivered forensic and educational activity, and improve resilience through additional capacity to support civil contingencies. A key aim of the project is to further improve dignity for the deceased and provide an enhanced environment for the bereaved and staff.
As part of PSCP Kier Group, Keppie were brought onto the project in March 2020 and in the period, developed the project with the clinical team at NHS Grampian and the University of Aberdeen and their wider stakeholders to the key milestone of submission of Planning and are currently preparing the job for a site start in February 2021. During this unprecedented time, it is a fantastic achievement and the team are delighted with the progress and to be involved in such a challenging project.