Client
Robertson Construction for Cityheart and UHI
Dates
Completed in two phases 2016 and 2017
Value
12m (6m per phase)
Area
4200 sqm
Status
Completed
Sectors...
Services
Awards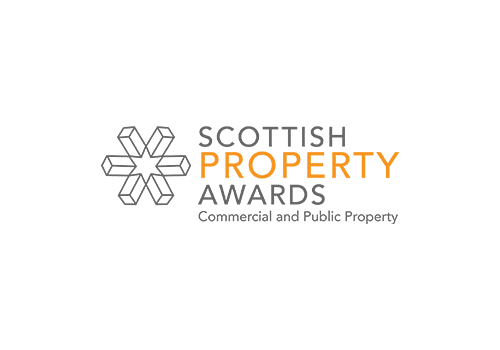 Scottish Property Awards 2017
Student Accommodation Development of the Year – Finalist
150 bed residence for uhi students
Won in competition, the Inverness Campus Student Residences forms part of a framework of delivery throughout the Highlands and Islands. Phase 1 of provision of student residences for the University of the Highlands and Islands comprised the construction of a 150-bed residence on the Inverness Campus adjacent to Inverness College. The design has been developed in accordance with established design guidance for the campus applicable under the extant planning consent for the campus masterplan. As future phases complete the residences component within the campus the buildings will be viewed as series of blocks within an open parkland setting.
Having completed the first Phase, we were commissioned to undertake the design of a second identical building providing a further 150 beds. Each building comprises 112no single bedrooms in "cluster" flats with shared kitchen/living rooms, 8no enhanced accessible rooms and 30no studio rooms, with all bedrooms having en-suite shower room facilitates. The cluster flat and studio arrangements were designed to offer flexibility in operation by making it easy to occupy or to close of sections of the building to suit occupancy demand. The design of the accommodation also provided flexibility in occupancy of seeking summertime rentals from leisure markets when the university is not in operation.
The residencies were designed to maximise the use of timber framed construction allowing sustainable building specifications to be developed, with local supply chains employed and off -site manufacture maximised to reduce wastage and on-site construction times. The external envelope was specified as larch cladding to emphasise the rural intent of the location within the masterplan and achieve a holistic approach within the context of the wider Campus. All timber is FSC certified and all construction types were selected from the BRE green Guide to Specification utilising A and A+ rated constructions.
The buildings have highly insulated external envelopes in order to reduce the buildings reliance for space heating and designed to be naturally ventilated. The application of the appropriate and proven renewable technologies couple with a well detailed building envelope (particularly thermal insulation and air tightness) to exceed the base Technical Standards created a building which is cost effective to run without an excessive initial outlay. The residences are designed to be compliant with national UNIPOL Code?, UUK standards and HMO requirements as well as the client's own specific brief for the residences. The residences provide a range of; studios and accessible studio accommodation plus cluster bedroom flats with shared kitchen/living.
Keppie acted as Architect and Lead Consultant for Robertson Construction as Main Contractor. The project was delivered by Cityheart Ltd who operate the facility on behalf of the UHI and represents the next generation of high-quality student accommodation for the University.