Client
The Klin Group
Contact
Marie Macklin CBE (CEO, The Klin Group)
Dates
2015-2020
Value
£60m
Area
18600 sqm
Status
In Design
Sectors
Expertise
Team
"We're not creating a shiny building; we're creating a new economy and that's what I'm doing with my team. It's an inspirational, innovative 'live, work, learn and play' project, led by the community"
Marie Macklin CBE
lasting economic and social benefits for kilmarnock
Diageo PLC gifted part of its land for a new Ayrshire College, which is now complete, and reached an exclusive agreement with The Klin Group, the Kilmarnock-based property company, to propose a viable plan to develop the site in a way that would generate lasting economic and social benefits for the local community. The masterplanning brief was to create a dynamic commercial, educational, cultural, leisure and financially sustainable lifestyle quarter, all fuelled by renewable energy.
In 2013, The Klin Group invited Keppie – as one of 5 design practices – to submit ideas for the regeneration of the former Johnnie Walker site at Hill Street, Kilmarnock. The brief was to provide a transformational design adjacent to the new Ayrshire College – also completed by Keppie – that would have a catalytic effect on the town centre through an improved network of public movement and connections.
This proposal represents an exciting new identity for the local area and the town in general; an identity based on innovation, education and a sense of community-focused place where people can work, live, learn and play.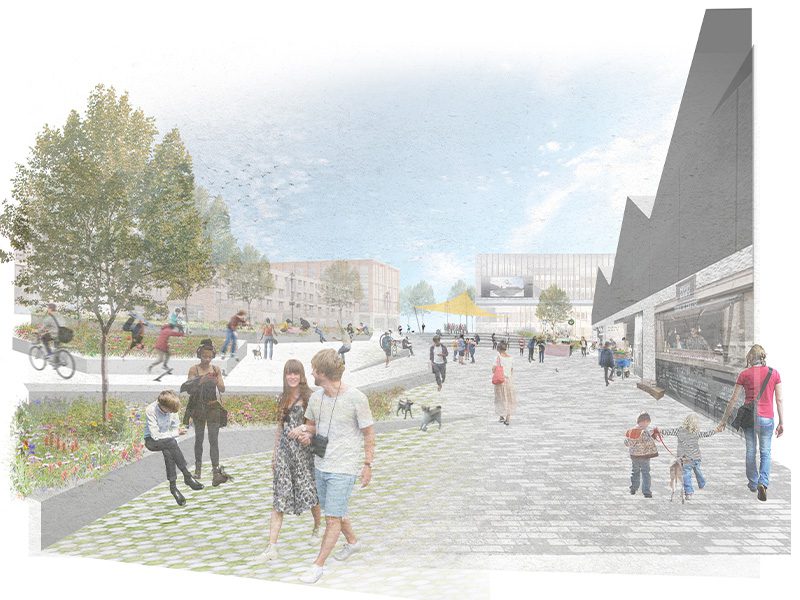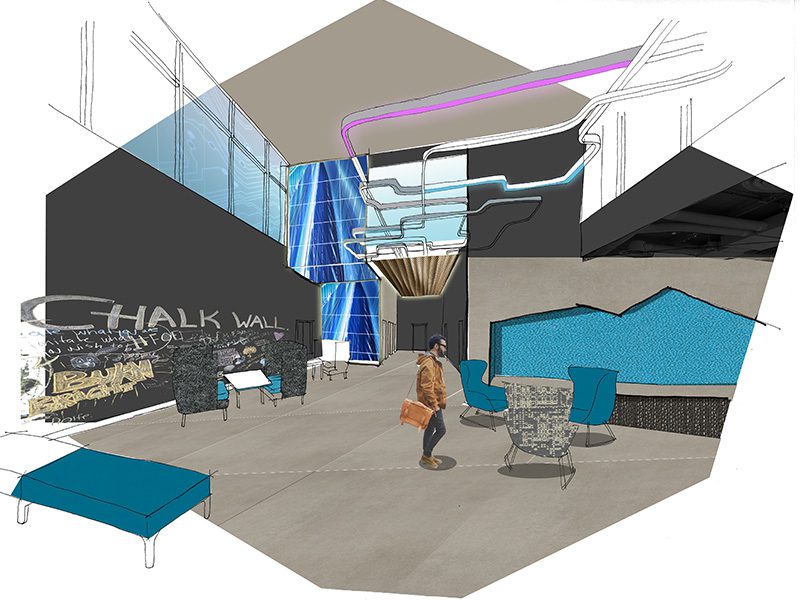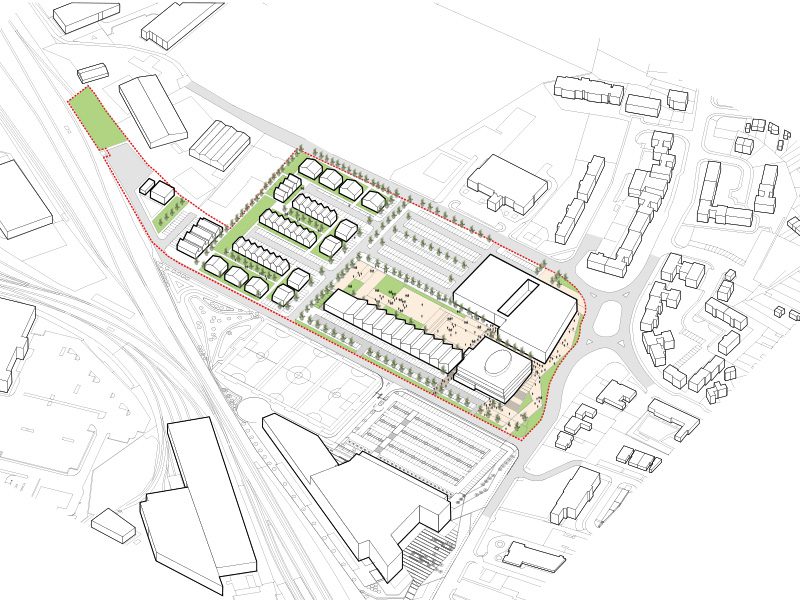 Our approach was to create a robust, open-space centred masterplan that seeks to re-invigorate the community by providing a destination venue. The masterplan locates a new all-purpose environment incorporating an innovation hub, leisure, commercial facilities and community learning within one distinct community. The masterplan contains a residential development for mixed-market rent in two phases, comprising a total of 240 units. It is anticipated that this multi-faceted brown-field regeneration will generate over £53million in GDP for Kilmarnock, and £65million for Scotland. It will stimulate almost 1800 jobs in addition to the 600 generated during the five years of site preparation and construction.
Keppie are currently working on the detailed design and construction of the first phase: the HALO Enterprise & Innovation Centre (HEIC). The HEIC will host a cutting-edge training and development facility. This training will be based around key user communities in specific industry sectors where the introduction of modern digital technologies is beginning to impact the workforce in ways it has not done to date.
The facility will have a combination of dedicated sector-based suites that simulate the new working environment in areas such as health and social care, facilities for virtual and augmented reality-based scenario training in fields. "Living labs" to enable innovation and evaluation of digital technology and skills that are emerging across society will also be a product of the HEIC.
We proposed to communicate the distinctive HALO brand in an inspiring interior environment that encourages innovative thinking, and promotes collaboration, exploration and the creation of inventive ideas across the digital cyber world