Client
Abrdeen Ciy Council / Robertson Construction Group
Contact
Jooe McMenamin
Dates
2019
Value
£0.5m
Area
322 sqm
Status
Completed
Sectors...
Services
Team
Keppie were appointed in February 2018 to develop concept designs for key internal spaces within the new Aberdeen Exhibition and Conference Centre (AECC.) The internal planning of the new 25,000 sqm above ground arena, exhibition and conference facilities was already established. The brief was to establish an interior strategy that allowed the Client to continue commercial and operational considerations without stalling the process – a Conceptual masterplan evolved identifying the key user experiences, wayfinding and branding opportunities. The relationship of architectural spaces to human experience is an acknowledged central consideration – the important 'experiential' factor. Our concept work created several such spaces focusing on user experience, wayfinding, orientation and human interactions.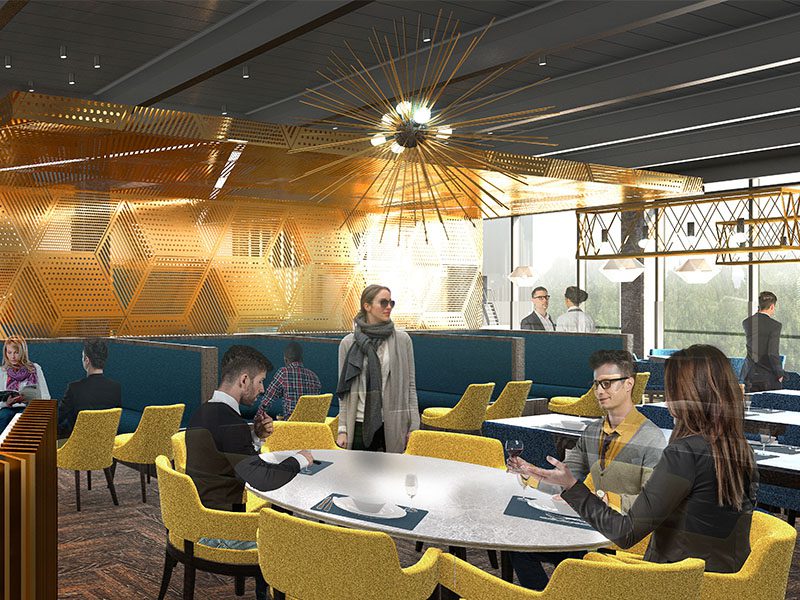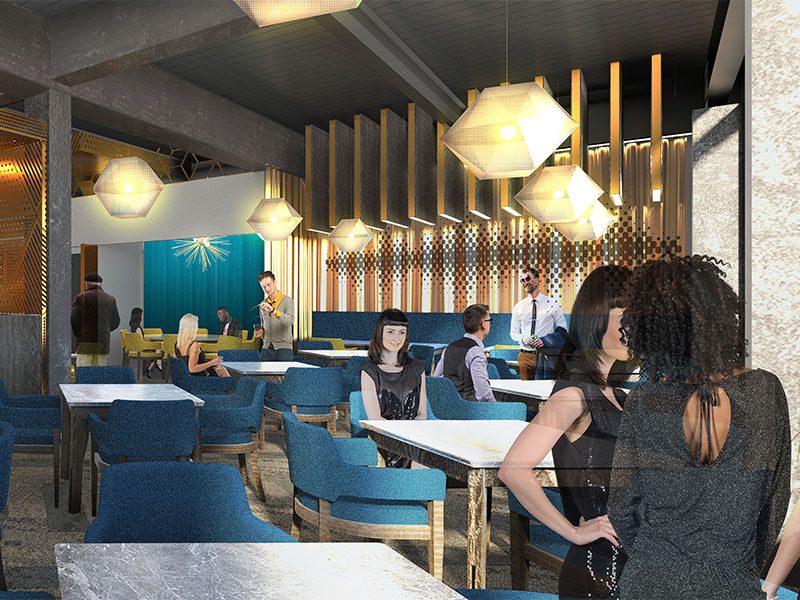 As the signature facility within our Concept Kit of Parts, the 195 Bar & Grill is TECA's showpiece restaurant enjoyed as a member of the VIP Hospitality Club. Located on Level 01 the space is visible from the Level 00 concourse showing just enough of its identity and ambiance to tempt visitors. As with the other Kit of Parts spaces 195 Bar & Grill has its own distinct personality. A striking space backlit by a huge letterbox window is structured to establish four defined zones offering three inter-connected dining experiences and an arrival bar zone. Each is overlaid with a simple network of hanging features and decorative lighting. Materials throughout are a clever balance of quality vs. budget, golds and vibrant blues and natural timbers. All FF&E was specified to marry bespoke design elements with common materiality through frames, tops and upholsteries.
The response is an attractive intelligent collection of spaces offering complimentary atmospheres. Although developed through a fast-track process where brief, capacity and budget changed often our designers held-on to the spirit of the original idea and used all of their skills to interpret economically through the close relationship with the shopfitting contractor.