Client
The Assisi Hospice / New Space Architects
Contact
New Space Architects
Dates
2016
Value
SGD 70m
Area
10935 sqm
Status
Completed
Sectors...
Services
"'It's gratifying to see these projects being acknowledged and rewarded. Both were great to work on and the collaborative relationships formed with the local lead practices were very positive and enduring.'"
David Ross, Keppie
Awards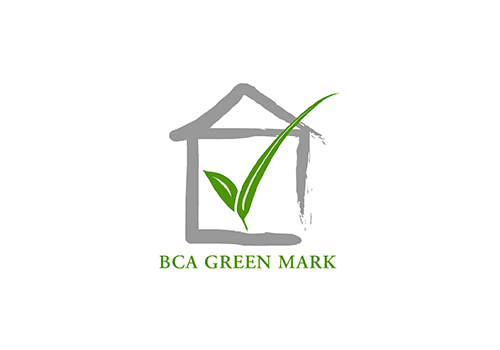 BCA Green Mark
Platinum Award 2017
award winning collaborative healthcare design
The building previously occupied by Assisi hospice used to be a convent belonging to the Franciscan Missionaries of the Divine Motherhood nuns. It had become unworkable for modern palliative care. In 2012, after an open tender and design competition held to appoint a team of Multi-Disciplinary Team of Consultants, the team comprising Keppie and led by local consultant New Space Architects, was appointed after a rigorous selection process.
Assisi Hospice moved to its new premises in January 2017. Sited next to its previous home and costing SGD 70 million, the new six-storey building looks after more than 2,000 patients a year, double the 1,000 patients it had been serving. It's a sizable hospice building; there are now 85 beds, where previously there had been 37.
On 30 November 2013, philanthropist Khoo Bee See, daughter of the late banker-philanthropist Khoo Teck Puat, pledged SGD 1 million to Assisi Hospice, one of the largest by an individual to in the 50-year history of the hospice.
The accommodation is spread over a tight urban footprint and has 48 single rooms, with the rest being two or four-bed rooms. The new hospice will also has a specialised 16-bed ward for dementia patients and a dedicated paediatric palliative care ward, both of which were the first of their kind in Singapore. The dementia-friendly palliative care ward has a 'closed loop' leading to and from the ward through a bridge and sensory garden to prevent patients from wandering out of the ward.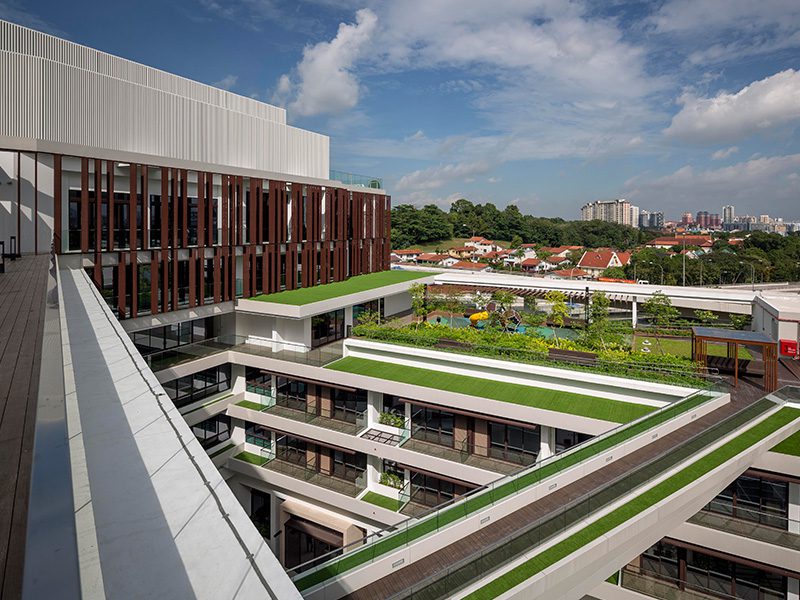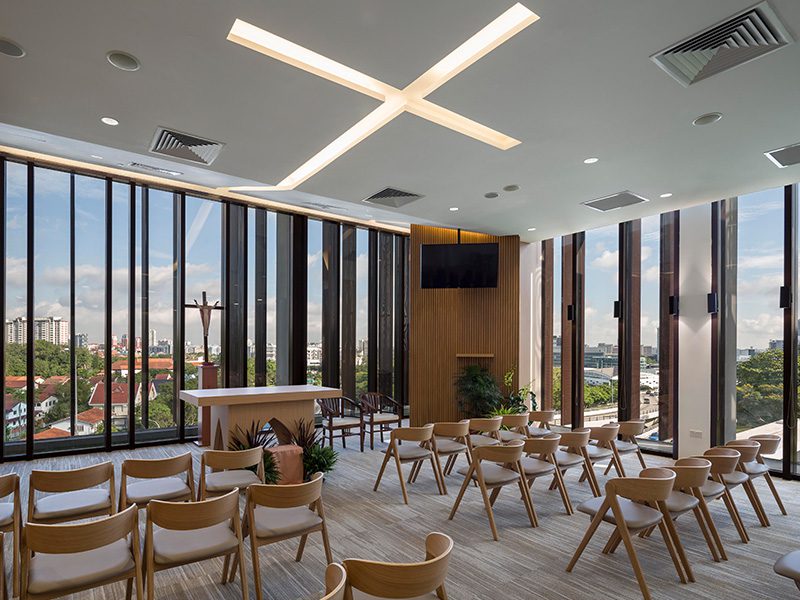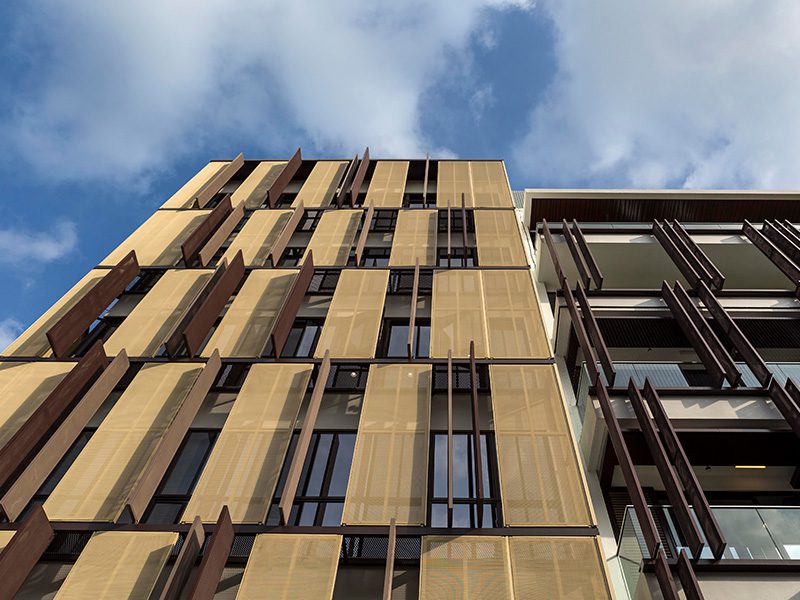 The paediatric ward also has many child-friendly features, as well as a playground and garden. In these spaces, the hospice offers play therapy and art therapy. The new Assissi Hospice also has a larger Day Care centre, which is able to serve 50 patients; 20 more than it could accommodate previously. The design features an ambulatory (or walking) treatment unit which renders urgent medical help for patients who do not need to be admitted as an in-patient.
There are several family-friendly features in the building. These include a chapel, a labyrinth for meditative walks, a "kopitiam"-type dining area for patients and their families, and two family rooms where families of patients can stay the night. Training and education was a central objective of the brief and a Centre for Palliative Care Education and Therapy was established in the new building to train health-care professionals and volunteers in palliative care. This includes a centre for grief and bereavement education, carrying out training as well as public awareness programmes.
The Assissi Hospice was shortlisted for an award in the World Architecture Festival in the Completed Health Buildings category. The project is the second recent healthcare project in Singapore in which Keppie have been involved. The Kampung Admiralty scheme, developed in collaboration with WOHA Architects, won the Gold Certificate at the BCA BIM Awards in October, having previously won the BCA Green Mark Platinum Award and the Universal Design Mark GoldPLUS (Design) Award ahead of its completion. The project involved the integration of a host of facilities and amenities to form an 11-storey retirement kampung (community) or active ageing hub. It is the first development in Singapore to integrate housing for the elderly with a medical centre, eldercare and childcare centres, a community park, vegetable farm, 900-seat hawker centre and 20 dining and retail outlets.