CHAS – Our Charity of the Year
Keppie have chosen to continue to support Children's Hospices Across Scotland as our Charity of the Year for 2022.
For over twenty years, CHAS have offered a full family support service for children and young people with life-shortening conditions. Through their two hospices (Robin House in Balloch and Rachel House in Kinross), home care service and hospital presence, CHAS provides palliative care, family respite and support throughout the whole of Scotland. For more information in CHAS please visit their site here.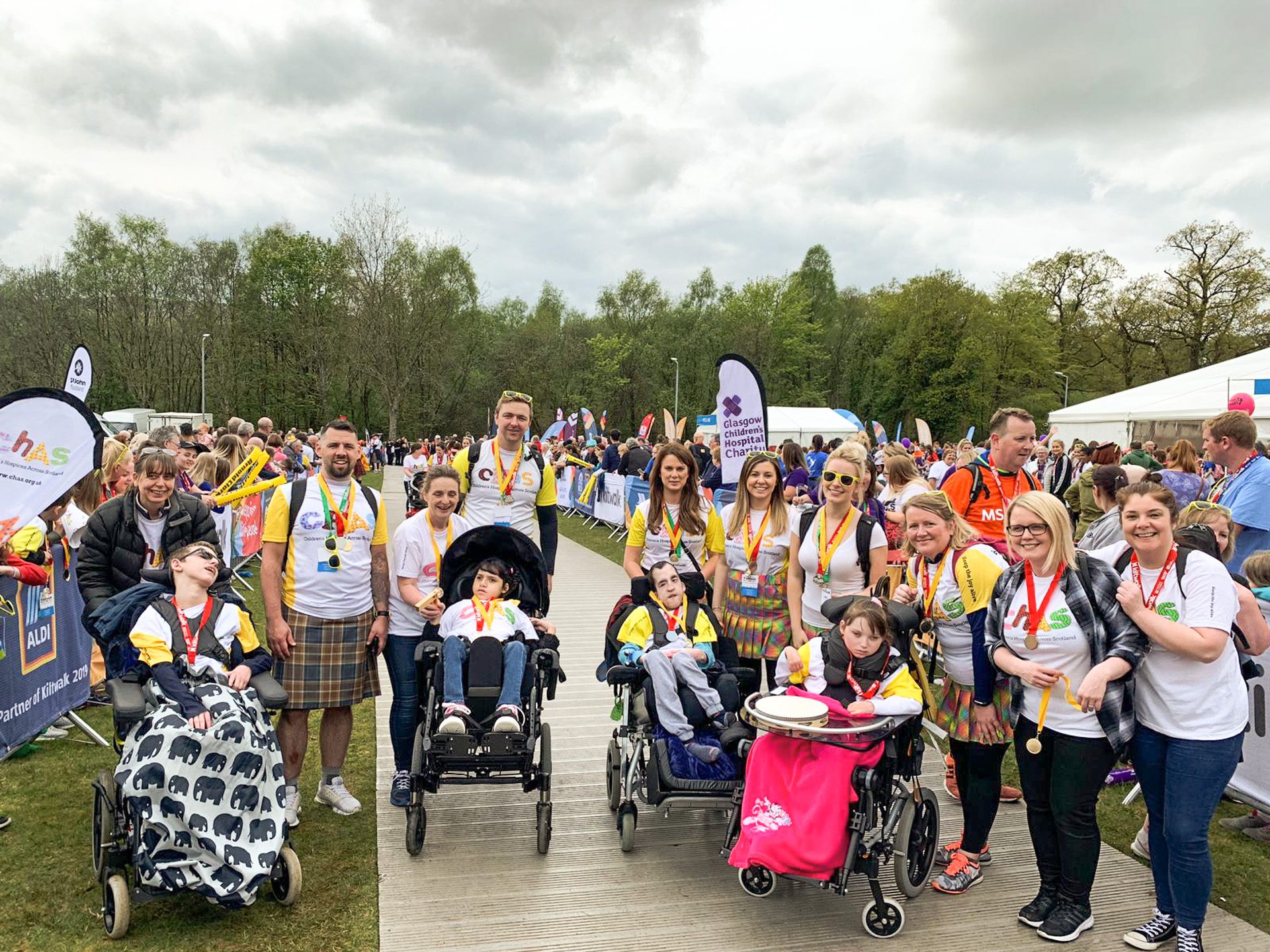 We started of 2020 by setting ourselves a goal. We want to raise £25,500 for CHAS by the end of 2021. This may seem a very specific target, but this covers the cost of two full days of CHAS care Scotland-wide.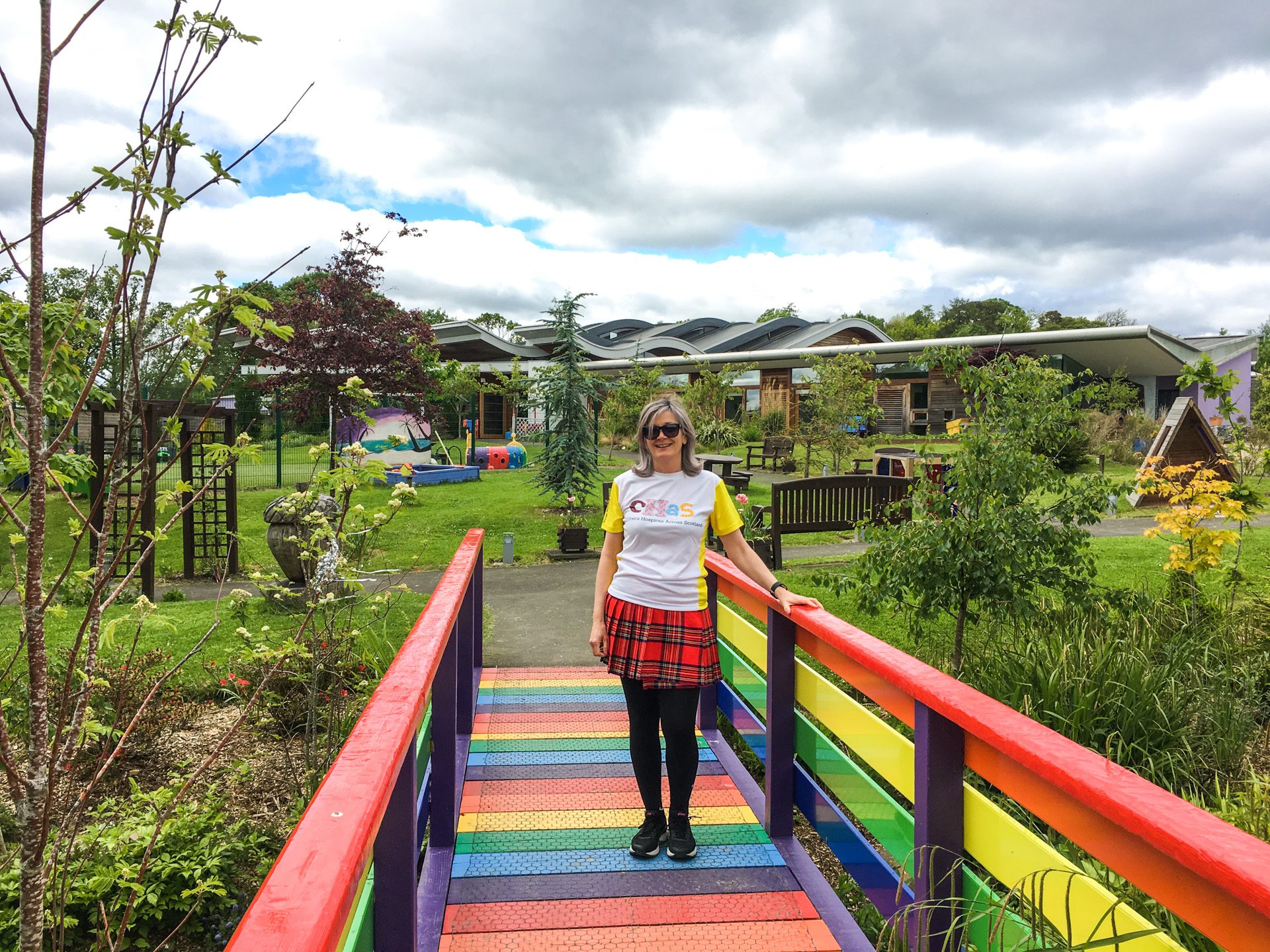 What We're Doing
Our first major event for 2020 was supposed to be the Glasgow Kiltwalk on Sunday 26th April, which, if you were unaware, is a 23.3 mile walk (in kilts of course) from Glasgow Green to Balloch (the home of Robin House). I had enlisted a team of 67 (!!!) brave souls, which would have been a record breaker for CHAS, being the largest team ever to walk for their cause. Unfortunately due to Covid 19 this has been postponed, so further information will follow on this. You can sponsor us and help us reach our target here.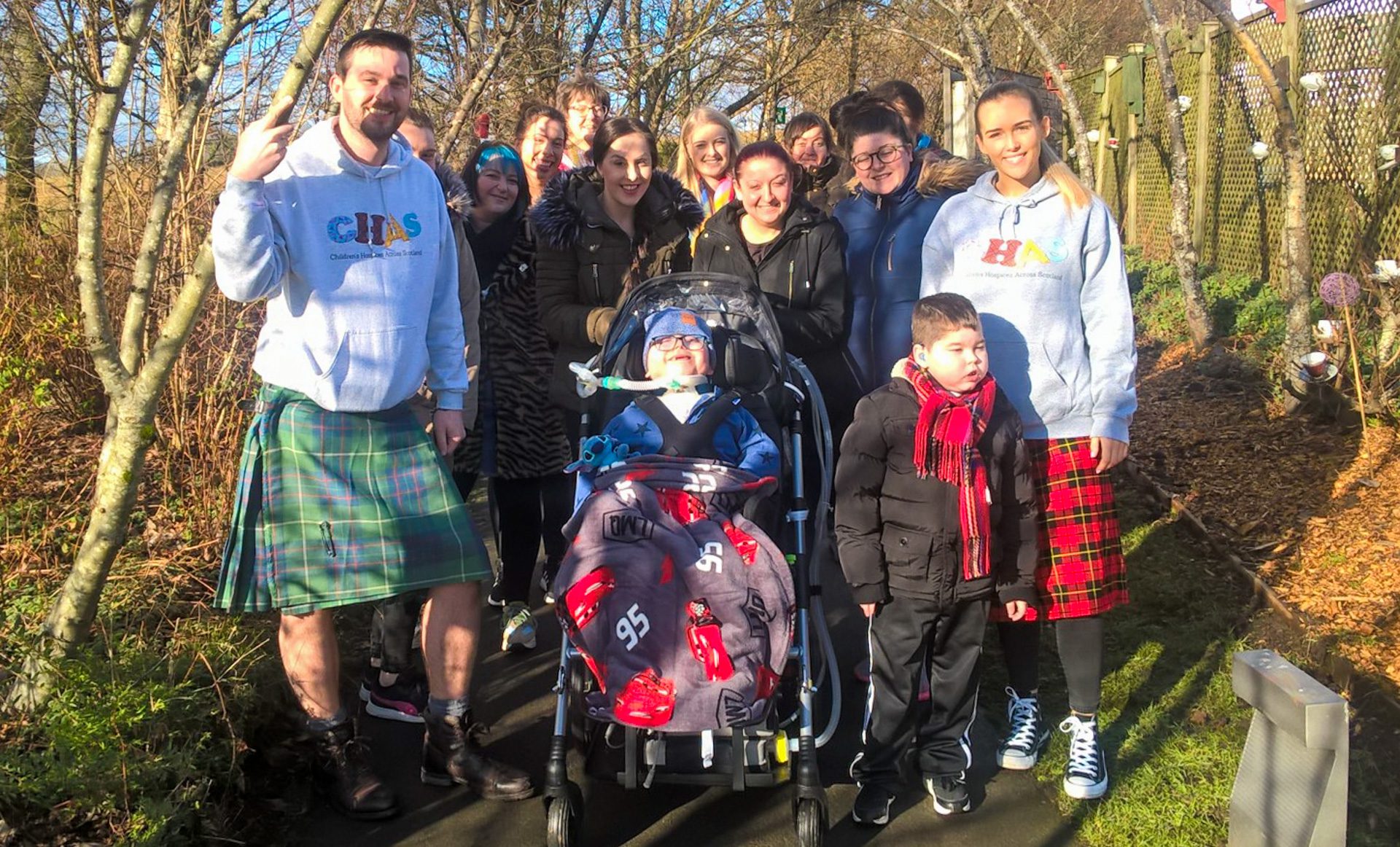 During the Covid 19 lockdown, we did take part in CHAS's Virtual Geeky T-Shirt Day, on May 4th (of course). More information on this can be found in our news articles here.
In 2022 we are pleased to be back at live events again, taking part in the Glasgow Kiltwalk, you can find out more about this here. This follows taking part in our annual challenge of 10,000 steps per day in February.. Watch this space for more fundraising events!