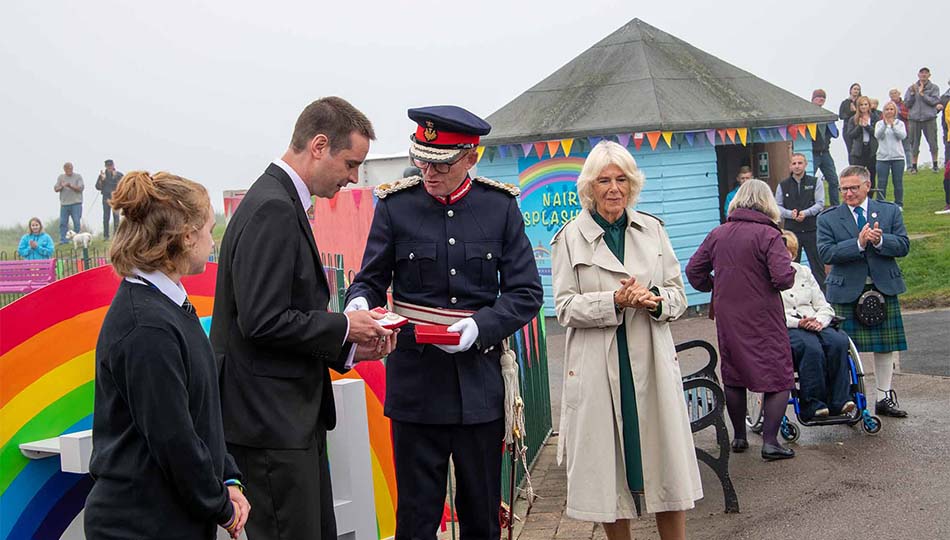 We are delighted to share the news of the official opening of the Nairn Splashpad this month. This was such a special day for TeamHamish, and the Community of Nairn.
It was a wonderful, emotional day to see so many gathered on the Nairn Links to celebrate this momentous occasion, with Her Royal Highness The Duchess of Rothesay choosing to be in attendance, and unveil a commemorative plaque.




Architect and TeamHamish founder, Sam Hey said "I am so proud of how so many have come together to support TeamHamish with such generosity to create this amazing legacy for both Hamish and Susan. I therefore wanted to express my heartfelt thanks to you all at Keppie, for all your incredible hard work and time in fundraising, which played such a huge part in making our TeamHamish Vision a reality."
Keppie supported TeamHamish as our charity of the year in both 2018 and 2019, raising £17,000.
For more details about TeamHamish and to view more photos of the day please visit here.