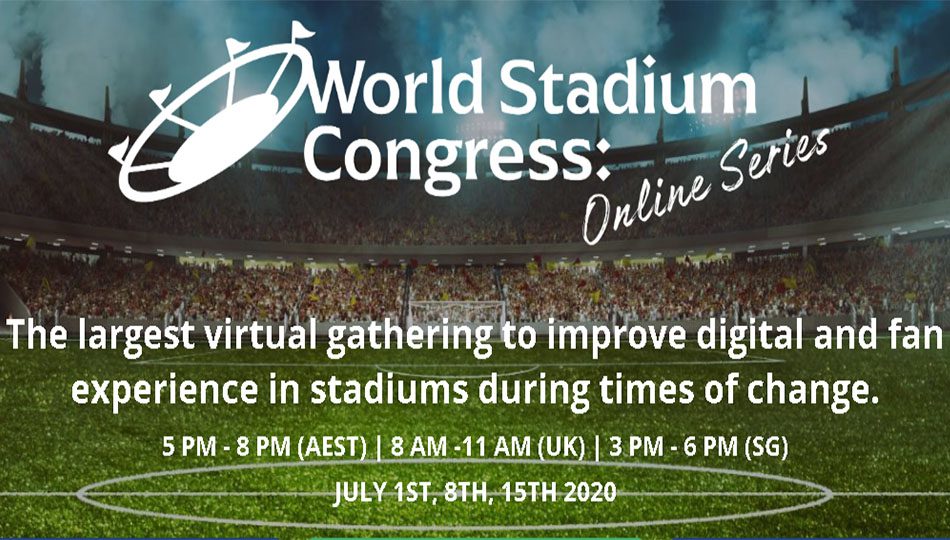 Richard MacDonald, Keith Sinclair and Suzanne Mackrell of our sports and hospitality team attended the virtual World Stadium Congress Part 1 on 1st July,
The Congress takes place over 3 days in July with important themes to be considered.
Part 1: Reinvent and Repurpose Stadia in times of Crisis
Speakers Chris Dite Associate Director Arup (who we are collaborating with on Ibrox and Hampden Park)and James Middling Global Built Environment Leader Mott MacDonald and explained the impact of covid and the need for stadia to re-engage with surrounding community by adapting buildings to drive more revenue by the use of technology.
Venues can also be used temporarily as testing centres food banks and even pop up schools. Eventually Stadia will reopen for events and Chris Dite highlighted how the seating bowl can be adapted to suit social distancing although caution will be required.
The new Edmiston House facility Keppie are designing for Rangers FC is a good example of multi-use space being adapted for commercial, tourism and community use .
Mitch Seeto of Singapore Sports Hub advised how they have re-purposed the stadium area to provide amenity and increase revenues as well as temporarily providing 800 beds for foreign workers.
'The last mile' was also discussed as to how drive spectators to venues and certainly our work with the SFA at Hampden park and SEC certainly explores this concept further .
Part 2: Maximising Revenue Generation through Design & Redevelopment
Peter Smith of Bristol City FC advised how they have adapted Ashton Gate Stadium to accommodate exhibitions, conferences, concerts and latterly an NHS test centre, and community catering for various charities during covid. Peter advised that Ashton Gate was redeveloped with additional revenue generation 'unrelated diversification' he described it as and is now home to Bristol City FC ,Bristol Bears RFC, Bristol Flyers Basketball Team and many other organisations.
He recommended 'designing from the Till Up' referencing Increased Flexibility, Accessibility, various tenants and futureproofing travel and access plans.
Part 3: Two Pitch Stadium
Gary Lee head Groundsman Tottenham Hotspur FC presented the technology behind the pitch transformation system at the new stadium to suit NFL as well as football and is certainly good for thought for Keppie as we consider design solutions for several current projects.
Part 4: Creating Fit for Purpose Stadiums: Balancing Residential Urban Environments – North Carolina
Finally Diogo Taddei of Egis explained how they adapt new public realm designed to enhance the environment around stadia to create great and safe spaces assessing pedestrian flows and linkage back to the city an element Keppie developed for the Hampden Stride concept. Diogo also recommended strict consideration of sustainability and the wider impact of stadi within their urban and city district.
The Congress was the first of several to take place throughout July and will help to inform future thinking for stadia projects .