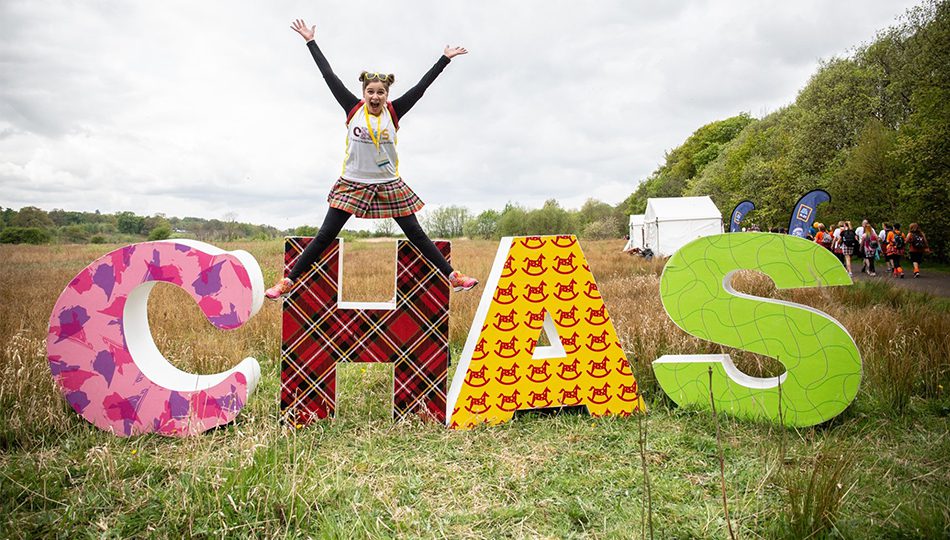 It was an easy decision at Keppie HQ when it came to choosing our charity partner for 2020. The work done by the amazing team at Children's Hospices Across Scotland (CHAS) is so important, yet so often overlooked.
Firstly, let me explain
For over twenty years, CHAS have offered a full family support service for children and young people with life-shortening conditions. Through their two hospices (Robin House in Balloch and Rachel House in Kinross), home care service and hospital presence, CHAS provides palliative care, family respite and support throughout the whole of Scotland.
Both Robin House and Rachel House are "homes from home", offering fantastic facilities such as hydro pools, art rooms and teen dens, with Robin House's impressive gardens, which are wholly maintained by volunteers, sprawling out into Loch Lomond and the Trossachs National Park. They both also feature quiet areas for reflection, bereavement, support and care.
The CHAS at Home team cover the length and breadth of Scotland, and care for children and young people in their own homes either in between hospital visits or when they are too ill to travel.
Named after Princess Diana, CHAS also have a team of Diana Children;s Nurses who work in hospitals and local communities, alongside NHS staff and other care workers, to provide clinical leadership and support in the planning and delivery of palliative care, giving children and their families the choices that can often mean so much in such difficult times.
Currently, CHAS funding only reaches one in three families in need in Scotland. This means that two out of every three families facing the unthinkable reality of losing their child do not get access to the fantastic support provided by the inspirational team at CHAS. Honestly, we don't think this is good enough.
So…what are we doing?
We started of 2020 by setting ourselves a goal. We want to raise £25,500 for CHAS by the end of the year. This may seem a very specific target, but this covers the cost of two full days of CHAS care Scotland-wide – nurses and support workers in the hospices, CHAS at Home nurses, Diana Children's Nurses, activities and meals for the children, and the general day to day function of the service.
The Kiltwalk – Brave Souls with Sore Soles
Our first major event for 2020 is the Glasgow Kiltwalk on Sunday 26th April, which, if you were unaware, is a 23.3 mile walk (in kilts of course) from Glasgow Green to Balloch (the home of Robin House). I've enlisted a team of 67 (!!!) brave souls, which is a record breaker for CHAS, being the largest team ever to walk for their cause. You can sponsor us and our poor feet by clicking here or by visiting our dedicated charity page here.
The Keppie Step Challenge
In preparation for the Kiltwalk, Alistair, a member of our charity committee, kindly organised a step challenge lasting throughout the miserable months of January and February. With a £10 entry fee and a £2 weekly penalty for the (lazy) participants who don't reach 70,000 steps, it's sure to be a great kick-start to our efforts. The race is on for the top 3 spots and my competitive side is well and truly showing – Alistair and Stephen, I'm watching you…
What else?
We're sending a table of 12 ladies from Team Keppie to the CHAS ladies lunch in May, which is sure to be a great day full of laughs. We're also planning on participating in some volunteering work at Robin House, helping to maintain the beautiful gardens.
The ideas for fundraising are aplenty at Team Keppie, we're even trying to throw our MD out of a plane!
Watch this space for further updates on our efforts.