CLIENT
AS Homes Scotland Ltd
CONSULTATION DATES
24th February 2022 – 17th March 2022 (Consultation now closed)
CONTACT THE DESIGN TEAM :
Queen's Garage Consultation, Keppie Design, 160 West Regent Street, Glasgow, G2 4RL
Tel: 0141 204 0066
queensgarage@keppiedesign.co.uk
PUBLIC CONSULTATION
This Public Consultation has now closed
Thank you for taking part in the public consultation for our proposals at Queen's Garage. Please note that the interactive consultation has now ended. You can still view the consultation boards and information on this website to see our proposals. The client and project team will now review the feedback received in advance of any planning application submission to Glasgow City Council. The feedback and how this has been considered will be included within a Pre-Application Consultation Report which will be included within any future planning application.
ABOUT THE SITE
The site is the former and now vacant Arnold Clark Garage site, 640 Pollokshaws Rd, Glasgow G41 2QF, also known as 'Queen's Garage' and is a 0.2ha 'brownfield' site. A S Homes Scotland Ltd are working with Southside Housing Association to bring forward much needed new affordable housing to the southside of the city. The site is in a highly and sustainably accessible location, with immediate access to local services,jobs and public transport links. The Location Plan, submitted with the Proposal of Application Notice, is provided below.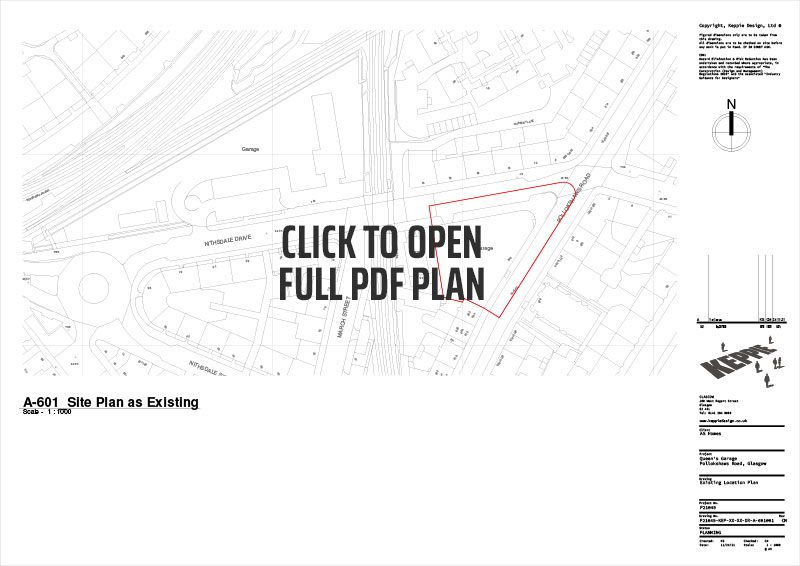 ABOUT THE PROPOSAL
Details of the proposed development and how the layout and final proposals might look, can be found in the Exhibition Boards link below. As a summary, the development will include:
Approx 57 flats, with a mix of 1, 2 and 3 bedrooms
Communal cycle storage
Refuse and recycling areas
Communal amenity garden space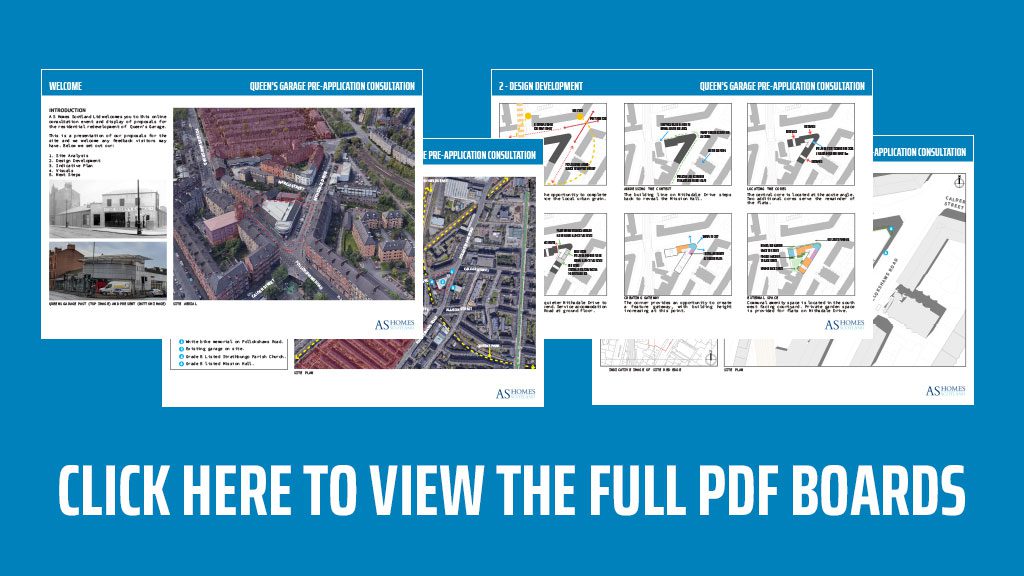 ABOUT AS HOMES
AS Homes Scotland Ltd are a Glasgow-based Housebuilder who work with a range of partners to deliver high-quality affordable housing, often on behalf of Housing Associations, who will then operate the development. The AS Homes team have substantial expertise in delivering successful commercial and residential developments; with more than 70 years of combined experience between Chairman, Patrick Kelly; Managing Director, Paul Kelly; Technical Director, Andrew Geddes and; Commercial Director, Keiran Sexton.
For Further information, please visit the AS Home Scotland website: https://www.ashscot.co.uk/
ABOUT SOUTHSIDE HOUSING ASSOCIATION
Southside Housing Association (SSHA) are a registered social landlord providing housing and a range of other services across the southside of Glasgow. SSHA have been operating in the south of Glasgow for more than 40 years with a core mission to provide safe, secure and affordable housing. SSHA are a registered Scottish charity (Scottish Charity Number SC036009).
For further information, please visit the Southside Housing Association website: https://southside-ha.org/
LIVE EVENTS
We hosted a live and interactive consultation event on Thursday 3rd March (3pm – 6pm), where members of the client and/or design team were available to answer any questions. Where the design team were unable to answer any specific queries on the day, a response was provided within 7 days of the event.
YOUR COMMENTS
Comments Forms (Hard Copy) and Comments Form (Online) were available throughout the consultation. Comments through these forms, or any other emails to queensgarage@keppiedesign.co.uk form an important part of the public consultation process, and these will now be taken into account as the proposals evolve. Comments made will also be included in a Pre-Application Consultation Report to be submitted to the Council along with any future planning application.
Please note that any comments made do not count as a representation to any future planning application. There will be an opportunity to make representations to the Council once an application has been submitted. The Council are responsible for the notification process for planning applications.
ONLINE COMMENTS FORM (now closed)
DOWNLOAD COMMENTS FORM (now closed)
Thank you for visiting the Public Consultation webpage for Queen's Garage. We hope this was able to answer any queries you may have, and we look forward to bringing this exciting project to Glasgow.